Sora
Background information
Feature films
Television programs
Video games
Kingdom Hearts (series)
Character information
Full name
Other names
The Keyblade's Chosen One
Personality
Kind, brave, heroic, wise, friendly, handsome, funny, adventurer, optimistic, forgiving, understanding, helpful, loyal, selfless, good tempered, protective,
Appearance
Slender 15-year-old boy with spiky, brown hair and blue eyes, and peach skin
Occupation
Keyblade Wielder of light
Affiliations
Good
Threat Level
Nova
Goal
To prevent the Heartless and the Nobodies from harvesting hearts, and to maintain the balance between light and darkness, protect other worlds from enemies
Home
Destiny Islands
Relatives
Alignment
Species
Human
Partner(s)
Donald Duck, Goofy, Riku, Kairi, Sofia the First, Crona, Stitch, Vidia, Cloud Strife, Bloom, Ayane, Bugs Bunny, Natsu Dragneel, Hector (Castlevania), Simon Belmont, Richter Belmont, Lucinda, Oona, Spirits, Oswald the Lucky Rabbit, Twyla, Frankie Stein, Jiminy Cricket, Elsa the Snow Queen, Jack Skellington, Mater, Wreck-It Ralph, Wendy Marvell, Bayonetta, Pit, Zick, Peorth, and various others.
Digimon: Coronamon, Impmon, AncientMermaimon, Kunemon, Beastmon, Doggymon, Muchomon, Mushroomon, SnowAgumon, Sukamon, Kokuwamon, Vilemon, Shamanmon, Syakomon, Nefertimon, Guilmon, BeelStarrmon, Ceresmon
Pets
Spirits, Pluto (Black Butler) (life long pet)
Allies
Riku/Riku-Ansem, Kairi, King Mickey, Donald Duck, Goofy, Jiminy Cricket, Chip n' Dale, Pluto, Yen Sid, Lea/Axel, Roxas, Xion, Naminé, Terra, Ventus, Aqua, Ansem the Wise/DiZ, Wakka, Tidus, Selphie, Squall Leonheart, Rinoa Heartilly, Serah Farron, Snow Villers, Claire Farron, Noel Kreiss, Terra Brandford, Locke Cole, Tifa Lockhart, Lulu, Vidina, Yuffie Kisaragi, Aerith Gainsborough, Cid Highwind, Pongo, Perdita, Dalmation Puppies, Merlin, Fairy Godmother, Cloud Strife, his digimon partner Persiamon, Huey, Dewey, and Louie, Alice, Cheshire Cat, Doorknob, White Rabbit, Hercules, Muses, Icarus, Cassandra, Electra, Olympian Gods, Medusa (Hercules), Philoctetes, Tarzan, Jane Porter, Kerchak, Kala, Terk, Gorillas, Aladdin, Genie, Disney Princesses, Giselle, Robert Phillip, Prince Edward, Nathaniel, Morgan Phillip, Nancy Tremaine, Princess Anna, Elsa the Snow Queen, Ray,

Louis

,

Mama Odie

,

Prince Naveen

,

Queen Elinor

,

King Fergus

,

Harris, Hubert, and Hamish

,

Young MacGuff

,

Wee Dingwall

,

Young Macintosh

, Doc,

Sleepy

,

Sneezy

,

Dopey

, Happy,

Bashful

,

Grumpy

, Abu,

Magic Carpet

,

Pinocchio

,

Gepetto

,

Cleo

,

Figaro

,

Pascal

,

Maximus

,

Pub Thugs

,

The King (Tangled)

,

The Queen (Tangled)

,

Kristoff

, Olaf,

Sven

,

Ferdinand

, Prince Charming, Prince Phillip, John Smith, Flynn Rider,

Sebastian

,

Flounder

,

King Triton

,

Andrina

,

Arista

, Aquata,

Adella

,

Alana

, Jack Skellington,

Sally Skellington

,

Zero

,

Mayor of Halloweentown

,

Dr. Finkelstein

, Lock, Shock, and Barrel, Peter Pan,

Wendy Darling

, Tinker Bell,

Lost Boys

,

Beast

, Belle,

Winnie the Pooh

,

Piglet

,

Rabbit

, Tigger,

Owl

,

Eeyore

,

Roo

, Kanga,

Kairi's Grandma

, Bambi, Dumbo,

Mushu

, Hayner, Pence, Olette,

Flora, Fauna and Merryweather

,

Vivi

,

Seifer

(sometimes),

Fuu

(sometimes),

Rai

(sometimes),

Setzer

, Scrooge McDuck,

Li Shang

,

Yao, Ling and Chien Po

,

Ting-Ting, Su and Mei

,

The Emperor of China

,

Lumiere

,

Cogsworth

,

Mrs. Potts

,

Chip Potts

,

Wardrobe

, Chicken Little,

Attina

,

Andrina

,

Adella

,

Alana

, Aquata,

Arista

,

Gopher

, Auron, Megara,

Pegasus

, Queen Minnie, Daisy Duck, Horace Horsecollar (Timeless River),

Clara Cluck

(Timeless River), Clarabelle Cow (Timeless River), Pete (Timeless River version only),

Mad Hatter

,

March Hare

,

Ludwig Von Drake

,

Prince Eric

, Melody,

Tip and Dash

, Jack Sparrow,

Will Turner

,

Elizabeth Swann

, Iago, Santa Clause,

Sergeant Calhoun

,

Fix It Felix Jr.

,

Vanellope Von Schweetz

,

Kida

,

Milo Thatch

,

Audrey (Atlantic)

,

Kashekim Nedakh

,

Dr. Joshua Strongbear Sweet

,

Vincenzo "Vinny" Santorini

,

Gaetan "Mole" Moliére

,

Jebidiah Allardyce "Cookie" Farnsworth

, Max Goof, Anastasia Tremaine,

Princess Anastasia

,

Ortensia (Oswald)

,

Mermaids

,

Robin Hood

,

Lieutenant Helga Katrina Sinclair

, Simba,

Rafiki

,

Nala

,

Timon

,

Pumbaa

,

Gullwings

, Stitch, Lilo Pelekai,

Nani Pelekai

, Jumba Jookiba, Pleakley, The Tree Little Pigs, Tron, Dream Eater (Spirits), Neku Sakuraba, Shiki Misaki,

Rhyme

, Joshua, Quasimodo, Esmeralda,

Phoebus

,

Victor, Hugo, and Laverne

,

Quorra

,

Kevin Flynn

,

Sam Flynn

,

Rinzler

,

Beck

,

Mara

,

Blue Fairy

, Iris (Fantasia), his parents,

Lingering Will

, Riku Replica, Oswald the Lucky Rabbit, Ezekiel Zick,

Elena Potato

,

Teddy

,

Bombo

, The Lonesome Ghosts, Frankie Stein, Draculaura, Clawdeen Wolf, Howleen Wolf, Clawd Wolf, Abbey Bominable, Ghoulia Yelps, Cleo De Nile, Deuce Gorgon, Lagoona Blue, Gillington "Gil" Webber, Jackson Jekyll/Holt Hyde, Boo-Lu Cerone, Spectra Vondergeist, Operetta, Johnny Spirit, Garrott DuRoque, Rochelle Goyle, Robecca Steam, Venus McFlytrap, C.A. Cupid, Skelita Calaveras, Honey Swamp, Clawdia Wolf, Wydowna Spider, Viperine Gorgon, Elissabat, Jane Boolittle,

Simon Clops

,

Eyera

,

Bram Devein

,

Gory Fangtell

,

Romulus

,

Dougey

,

Brocko

,

Don of the Dead

,

Ricky

, Heath Burns, Manny Taur, Jinafire Long, Catrine DeMew, Scarah Screams, Hoodude Voodoo,

Sloman "Slo Mo" Mortavitch

, Twyla

Me/Kamen Rider Blade

, Gigi Grant, Invisi Billy, Sirena Von Boo, Neighthan Rot, Bonita Femur, Avea Trotter, Iris (Monster High), Catty Noir, Headless Headmistress Bloodgood, Toralei Stripe (at times), Purrsephone and Meowlody, Nefera De Nile (sometimes), Grimmily Anne McShmiddlebopper, Lilith Van Hellscream, Chad (Monster High),

Clair (Monster High)

, Peri and Pearl Serpentine, Kala Mer'ri, Astranova Mouscedes King Luna Mothews, Elle Eedee,

Seth Ptolemy

, Monster High students & teachers, Yasmina, Meygana, Sashabella, Cloetta, Jade, Vampelina, Fianna Fins,

Levitor

, Headmistress Magika,

Igneus

,

Fluffinscruff

,

Kissifuss

,

Wingzi

,

Winkers

,

Barkthalameow

,

Ratcid

,

Mr. Lectric

Catzi, Bertie, Avery, Prizma, Lucina,

Maribelle

,

Olivia

,

Owain

,

Chrom

,

Frederick

,

Tharja

,

Severa

,

Virion

,

Sumia

,

Lissa

,

Priam

,

Cynthia

,

Tiki

,

Elice

,

Lon'qu

,

Sully

,

Stahl

,

Vaike

,

Miriel

,

Kellam

,

Donnel

,

Ricken

,

Panne

,

Gaius

,

Cordelia

,

Gregor

,

Nowi

,

Libra

,

Anna

,

Cherche

,

Henry

,

Basilio

,

Flavia

,

Emmeryn

,

Inigo

,

Brady

,

Kjelle

,

Gerome

,

Yarne

,

Laurent

,

Noire

,

Nah

,

Shiida

,

Ogma

,

Wrys

,

Barst

,

Bord

,

Cord

,

Castor

,

Darros

,

Julian

,

Lena

,

Nabarl

,

Merric

,

Matthis

,

Roshea

,

Rickard

,

Bantu

,

Caesar (Fire Emblem)

,

Radd

, Roy (Fire Emblem),

Roger (Fire Emblem)

,

Jeorge

,

Maria (Fire Emblem)

,

Minerva

,

Linde

,

Jake (Fire Emblem)

,

Abel

,

Midia

,

Dolph

,

Macellan

,

Tomas

, Roy (Fire Emblem),

Boah

,

Beck (Fire Emblem)

,

Astram

,

Palla

,

Catria

,

Arran

,

Samson

,

Xane

,

Est

,

Elice

,

Gotoh

,

Frey

,

Norne

,

Athena (Fire Emblem)

,

Horace

,

Etzel

,

Ymir

,

Nagi

,

Cecil

,

Rody

,

Ruke

,

Raian

,

Malliesia

,

Yubello

,

Yumina

,

Warren

,

Samto

,

Feena

,

Ellerean

,

Astrid (Fire Emblem)

,

Bastian

,

Boyd

,

Brom

,

Calil

,

Devadan

,

Ena

,

Gatrie

,

Griffca

,

Geoffrey

,

Haar

,

Ilyana

,

Janaff

,

Jill

,

Kieran

,

Largo

,

Lethe

,

Lucia

,

Makalov

, Morgan (Fire Emblem: Awakening),

Marcia

,

Mia (Fire Emblem)

,

Mist

,

Mordecai (Fire Emblem)

,

Muarim

,

Naesala

,

Nasir

,

Nephenee

,

Oscar (Fire Emblem)

,

Ranulf

,

Reyson

,

Rhys

,

Rolf (Fire Emblem)

,

Shinon

,

Soren

,

Sothe

,

Stefan

,

Tanith

,

Tauroneo

,

Tibarn

,

Titania

,

Tormod

,

Ulki

,

Volke

,

Zihark

,

Aran

,

Zelgius

,

Caineghis

,

Sephiran

,

Edward (Fire Emblem)

,

Sephiran

,

Fiona

,

Gareth

,

Heather (Fire Emblem)

,

Kurthnaga

,

Kyza

,

Laura

,

Leanne

,

Leonardo (Fire Emblem)

,

Lyre

,

Meg

,

Micaiah

,

Nailah

,

Nealuchi

,

Nolan

,

Pelleas

,

Rafiel (Fire Emblem)

,

Sanaki

,

Sephiran

,

Sigrun

,

Skrimir

,

Vika

,

Volug

,

Marcus (Fire Emblem)

,

Alen

,

Lance (Fire Emblem)

,

Wolt

,

Bors

,

Merlinus

,

Elen (Fire Emblem)

,

Dieck

,

Wade

,

Lot

,

Shanna

,

Chad (Fire Emblem)

,

Lugh

,

Clarine

,

Rutger

,

Saul

,

Dorothy

,

Sue

,

Zelots

,

Trec

,

Noah (Fire Emblem)

,

Astore

,

Lilina

,

Wendy (Fire Emblem)

,

Bath

,

Ogier

,

Fir

,

Sin

,

Gonzalez

,

Geese

,

Klein

,

Thite

,

Lalum

,

Ekhidna

,

Elphin

,

Bartre

,

Raigh

,

Cath

,

Milady

,

Perceval

,

Cecilia

,

Sophia

,

Igrene

,

Garret

,

Fae

,

Hugh

,

Zeiss

,

Douglas (Fire Emblem)

,

Niime

,

Juno

,

Dayan

,

Jodel

,

Karel

, Aversa,

Walhart

, Yen'fay, Gangrel, Robin,

Azura

, Felicia,

Jakob

,

Kaze

,

Silas

,

Ryoma

,

Hinoka

,

Takumi

,

Sakura

,

Hana

,

Subaki

,

Saizou

,

Orochi

,

Rinkah

,

Kagerou

,

Oboro

,

Hinata

,

Tsukuyomi

, Setsuna,

Asama

,

Nishiki

,

Yuugiri

,

Yukimura

,

Xander

,

Camilla

,

Leo

,

Elise

,

Effie

,

Nyx

,

Arthur

,

Charlotte

,

Benoit

,

Belka

,

Luna

,

Zero

,

Odin

,

Pieri

,

Lazward

,

Flannel

,

Flora

,

Gunter

,

Deere

,

Éponine

,

Foleo

,

Gurei

,

Hisame

,

Ignis

, Kanna,

Kinu

,

Kisaragi

,

Lutz

,

Matoi

Midoriko

,

Mitama

,

Ophelia

,

Shigure

,

Shinonome

,

Siegbert

,

Sophie

,

Soleil

,

Syalla

,

Velour

,

Crimson

,

Mozume

,

Asyura

,

Izana

Experiments, Ada, The Winx,

Vanessa (Winx)

,

Mike (Winx)

, Mirta,

Digit

, Amore,

Chatta

,

Lockette

,

Piff

,

Tune

,

Lithia

,

Illiris

,

Nissa

,

Lemmy

,

Desiryee

,

Sonna

,

Serena

,

Phylia

, Mirta, Queen Luna,

King Radius

,

Queen Marion

, Morgana,

Griselda

, Krystal (Winx), Faragonda,

Amaryl

,

Palladium

,

Nova

,

Galatea

, Alice (Winx),

Alice (Winx) Season 4)

,

Ahisa

,

Barbatea

,

Clarice

,

Eleanor

,

Francine

,

Francis

,

DuFour

,

Kaie

,

Katy

,

Khadija

,

Kimmy

,

Knut

,

Kylie

,

Luna (Winx)

,

Ortensia

,

Priscilla

,

Selene

,

Silicya

,

Wizgiz

,

Discorda

, Griffin, Lucy,

Ediltrude

, The Specialists, Saladin,

Codatorta

, Major Fairies, Arctic Fairies, Amazon Fairies, rustic Fairies,

King Oritel

, Daphne (Winx Club), Belmont Clan, Aja Leith, Jerrica Benton/Jem, Kimber Benton, Rio Pacheco, Shana Elmsford, Carmen 'Raya' Alonso,

Synergy

, Giselle "Danse" Dvorak,

Ashley (Jem)

,

Nancy (Jem)

,

Ba Nee O'Carolan

,

Krissie

,

Anne (Jem)

,

Terri (Jem)

,

Lela (Jem)

,

Delaree

,

Joellen

,

Deirdre

,

Marianne (Jem)

,

Sandra

,

Regine Cesaire

,

Countess Danielle Du Voisin

,

Rory "Riot" Llewelyn

,

Phoebe "Rapture" Ashe

,

Ingrid "Minx" Kruger

, 

Vivien "Video" Montgomery

,

Samantha

,

Alexandra

, Clover (Totally Spies),

Alice, Pam, and Crimson

,

Jerry Lewis

,

Blaine

,

Keako

,

Gabriella (Totally Spies)

,

Stella (Totally Spies)

,

Carmen (Totally Spies)

,

Britney

, Albus, Alucard, Bessie Higgenbottom,

Happy Higgenbottom

,

Benjamin Higgenbottom

,

Hilary Higgenbottom

,

Penny Lefcowitz

, Apple White, Ashlynn Ella, Blondie Lockes, Briar Beauty, Cedar Wood, Cerise Hood, Daring Charming, Dexter Charming, Hunter Huntsman, Faybelle Thorn, Kitty Chesire, Madeline Hatter, Raven Queen, Lizzie Hearts, Holly O'Hair,

Poppy O' Hair

,

Tiny (Ever After High)

,

Giles Grimm

,

Milton Grimm

, Courtly Jester,

Humphrey Dumpty

Amy Rose, Sonic the Hedgehog, Shadow the Hedgehog,

Tails the Fox

, Rouge the Bat, Knuckles the Echidna, Cosmo the Seedrian, Charmy Bee, Espio the Chameleon, Vector the Crocodile,

Shade the Echidna

, Kayley, Cream the Rabbit,

Vanilla Rabbit

,

Cheese (Sonic)

,

Bokkun

(at times), Dr. Eggman (at times), King Julian, Maurice, Mort, Yakko, Wakko, and Dot, An & Ail,

Sailor Buri

, Annette, Arikado, Ash Ketchum,

Ash's Pikachu

,

Attea

, Michiko, Hatchin B.O.B.,

Ginormica

,

Dr. Cockroach P.H.D.

,

The Missing Link

,

Insectisaurus

,

Alvin and the Chipmunks

,

Chippettes

, his best friend

C. Viper

,

Deborah "Debbie" Thornberry

,

Elizabeth 'Eliza' Thornberry

,

Donald Michael "Donnie" Thornberry

,

Darwin

,

Nigel Archibald Thornberry

,

Marianne Hunter Thornberry

,

Tommy Pickles

,

Spike

,

Dil Pickles

, Angelica Pickles,

Diane Pickles

,

Stuart Pickles

,

Louis Pickles

,

Lulu Pickles

, Chuckie Finster,

Kimi Finster

,

Charles Norbert Finster

,

Kira Finster

,

Susie Carmichael

,

Phil & Lil

,

Elizabeth DeVille

,

Howard DeVille

,

Pheonix Wright

,

Miles Edgeworth

,

Apollo Justice

,

Athena Cykes

,

Mia Fey

,

Gregory Edgeworth

,

Hershel Layton

,

Arnold

,

Gerald Martin Johanssen

,

Sid (Hey Arnold)

,

Stinky Peterson

,

Harold Berman

,

Helga Geraldine Pataki

,

Phoebe Heyerdahl

,

Sheena (Hey Arnold)

,

Rhonda Wellington Lloyd

,

Lila Sawyer

,

Eugene Horowitz

,

Thaddeus "Curly" Gammelthorpe

,

Lorenzo (Hey Arnold)

,

Iggy

,

Chocolate Boy

,

Nadine

,

Lloyd Nebulon

,

Douglas McNoggin

,

Captain Nora Nebulon

,

Francine Nebulon

,

Kurt Blobberts

,

Eddie Horton

,

Aldous

,

Commander Grant

,

Jeena (Spectrobes)

,

Rallen

,

Penny Proud

,

Trudy Proud

,

Oscar Proud

,

BeBe & CeCe Proud

,

Suga Mama

,

Sticky Webb

,

Zoey Howzer

,

Dijonay Jones

,

The Gross Sisters

,

LaCieniga Boulevardez

,

Wizard Kelly

,

Puff

,

Bobby Proud

,

Cornelia Hale

,

Irma Lair

,

Will Vandom

,

Taranee Cook

,

Hay Lin

,

Pepper Ann

,

Spot Helperman

,

Leonard Helperman

,

Ashley Spinelli

,

T.J. Detweller

,

Gretchen Grundler

,

Vince LaSalle

,

Gus Griswald

,

Mike Blumberg

,

Lor McQuarrie

,

Tino Tonitini

,

Tish Katsufrakis

,

Carver Descartes

,

Iron Giant

,

Hogarth Hughes

,

Rodney Copperbottom

,

Cappy

,

Bigweld

,

Fender

,

Piper Pinwheeler

,

Crank Casey

,

Diesel

,

Wonderbot

,

Lug

,

Aunt Fanny

, Phineas Flynn, Ferb Fletcher, Candace Flynn, Perry the Platypus,

Baljeet Tjinder

,

Buford Van Stomm

, Isabella Garcia-Shapiro,

Barbie

, Ben Tennyson, Ester,

Julie Yamamoto

, Gwen Tennyson, Kevin Levin, Zed,

Rook Bloko

, Max Tennyson,

Azmuth

,

Rad Dudesman

,

Robin (Teen Titans)

,

Raven (Teen Titans)

, Cyborg,

Beast Boy (Teen Titans)

,

Starfire

,

Más y Menos

,

Pantha

,

Argent

,

Jinx

,

Aqualad (Teen Titans)

,

Speedy

,

Wildebeest

,

Hotspot

,

Red Star

,

Kole

,

Gnarrk

,

Jericho

,

Herald

,

Melvin, Timmy, and Teether

,

Bobby

,

Bushido

,

Bessie Higginbottom

, Godzilla, Mordecai, Rigby, Muscle Man,

HFG

, Skips, Pops, Benson,

Margaret

,

Ileen

, Skipper, Kowalski, Private, Rico, King Julien, Mort, Maurice, Lightning McQueen, Mater,

Sally Carrera

,

Finn McMissle

,

Holley Shiftwell

,

Black Cat

,

Spiderman

,

Black Widow

, Hulk, Thor, Hawkeye, Captain America,

The Falcon

,

Gary Supernova

,

Scorch Supernova

, Blooregard "Bloo" Q. Kazoo, Mac, Eduardo, Wilt, Coco,

Goo

, Mr. Herriman, Frankie Foster, Madame Foster, Blossom, Bubbles, Buttercup, Bugs Bunny, Daffy Duck, Porky Pig,

Speedy Gonzalez

,

Tina Russo

, Gossamer, Lola Bunny,

Taz

,

Witch Lezah

,

Breach

, Rex Salazar,

Agent Six

,

Rebecca Holiday

,

Circe

,

Bobo Haha

, Finn the Human, Jake the Dog,

Lady Rainicorn

, Princess Bubblegum, Marceline, Ice King, BMO,

Lemonhope

,

Xergiok

, Flame Princess, Earl of Lemongrab, Lemongrab 2,

Miyuki Hoshizora

,

Akane Hino

,

Yayoi Kise

,

Nao Midorikawa

,

Reika Aoki

, Captain Falcon,

Carl Weezer

, Jimmy Neutron, Sheen Estevez, Cindy Vortex, Libby Folfax, Axel Almer,

Willie the Giant

, Kyosuke Nanbu,

Sanger Zonvolt

,

Carrie Fernandez

,

Charlotte (Castlevania)

,

Chowder

,

Mung Daal

,

Truffles

,

Shnitzel

,

Panini

,

Gorganzola

,

Gazpattcho

,

Corey Riffin

,

Laney Penn

,

Kin Kujira

,

Kon Kujira

,

Trina Riffin

, (at times),

Mina Beff

,

Nick Mallory

, Christopher Thorndyke, Linsey Thorndyke,

Aigis

,

Akemi Nakajima

,

Akira (Devil Children)

,

Aleph

,

Boy with Earring

,

Demi-fiend

,

Female Protagonist (Persona 3 Portable)

,

Ideo Hazama

,

Jack Frost (Megami Tensei)

,

Jin (Devil Children)

,

Masaki Kuzuha

,

Maya Amano

,

Mirai Kaname

,

Naoki Takeuchi

,

Naoto Shirogane

,

Protagonist (Devil Summoner)

,

Protagonist (Devil Survivor 2)

,

Protagonist (Devil Survivor)

,

Protagonist (Megami Tensei II)

,

Protagonist (Persona 3)

,

Protagonist (Shin Megami Tensei IV)

,

Protagonist (Shin Megami Tensei)

,

Protagonist (Soul Hackers)

,

Protagonist (Strange Journey)

,

Raidou Kuzunoha the XIV

,

Serph

,

Setsuna Kai

,

Shin Kanzato

,

Tamaki Uchida

,

Tatsuya Suou

,

Vincent Brooks

, Yu Narukami, Fanboy, Chum Chum, Oz, Lucrezia, Desmond Miles,

Altaïr Ibn-La'Ahad

,

Armand Bouchart

,

Claudia Auditore da Firenze

,

Clay Kaczmarek

,

Connor Kenway

,

Darim Ibn-La'Ahad

,

Ezio Auditore da Firenze

,

Federico Auditore da Firenze

,

Giovanni Auditore da Firenze

,

La Volpe

,

Maria Thorpe

,

Mario Auditore

,

Petruccio Auditore da Firenze

,

Robert de Sable

,

Selim I

,

Suleiman

,

Yusuf Tazim

, Kaede,

Kouta

,

Yuka

,

Mayu

,

Nana

,

Nozomi

,

Wanta

, Lucy (Elfen Lied), Aru Akise,

Minene Uryu

, Yukiteru Amano, Kira Yamato, Amuro Ray,

Athrun Zala

,

Dearka Elsman

,

Lacus Clyne

,

Nicol Amalfi

,

Sergei Smirnov

, Setsuna F. Seiei,

Yzak Joule

,

Jeremy Belpois

, Yuno Gasai,

Ulrich Stern

,

Yumi Ishiyama

,

Odd Della Robbia

,

Aelita Schaeffer

, Ahsoka Tano, Yoda,

R2-D2

, Ichigo Kurosaki,

Nelliel Tu Oderschvank

, Orihime Inoue,

Karin Kurosaki

,

Yuzu Kurosaki

,

Haruko

,

Mizuho Asano

,

Kyōko Haida

,

Mizuiro Kojima

,

Tatsuki Arisawa

,

Ryō Kunieda

,

Cornell

, Courage the Cowardly Dog,

Gâteau du Roi

,

Crash Bandicot

,

Danny Fenton

,

Tucker Folly

, Sam Manson,

Jazz Fenton

,

Danielle Fenton

, Scooby-Doo, Shaggy Rogers, Velma Dinkley, Daphne Blake,

Fred Johns

,

Sibella

,

Winnie Werewolf

,

Elsa Frankenteen

,

Phantasma

,

Tanis

,

Vanna Pira

,

Sally McKnight

,

Dusk

,

Luna (Scooby-Doo

,

Secret Six

,

Miyumi

, Gumball Watterson, Darwin Watterson,

Anais Watterson

,

Richard Watterson

,

Nicole Watterson

,

Tobais

,

Tina Rex

,

Penny the Peanut

,

Carrie (The Amazing World of Gumball)

, Beatrice, Shion Sonozaki,

Ange Ushiromiya

,

Battler Ushiromiya

,

George Ushiromiya

, Hanyuu Furude, Higanbana Odoru,

Hinamizawa

,

Jessica Ushiromiya

, Kanon, Keiichi Maebara,

Leo Shishigami

,

Lion Ushiromiya

, Maria Ushiromiya, Marie Moriya, Mion Sonozaki, Rena Ryuuguu,

Rika Furude

,

Sakutarou

, Satoko Hojo,

Shannon

, Shion Sonozaki,

Willard H. Wright

,

Charlotte E. Yeager

,

Eila Ilmatar Juutilainen

,

Erica Hartmann

,

Francesca Lucchini

,

Gertrud Barkhorn

,

Lynette Bishop

,

Minna-Dietlinde Wilcke

,

Mio Sakamoto

,

Perrine H. Clostermann

,

Sanya V. Litvyak

,

Yoshika Miyafuji

,

Black★Gold Saw

,

Black★Rock Shooter

,

Nana Gray

,

Ron

,

Strength

,

Anri Sonohara

,

Shizuo Heiwajima

,

Kamina

,

Simon

,

Yoko Littner

,

Aoko Aozaki

,

Azaka Kokutou

,

Mikiya Kokuto

,

Shiki Ryougi

,

Tomoe Enjou

,

Touko Aozaki

, Aladdin (Magi),

Alibaba Saluja

,

Drakon

,

Eight Generals

,

Hakuei Ren

,

Hakuryuu Ren

,

Hinahoho

,

Jafar (Magi)

,

Masrur

,

Morgiana (Magi)

,

Pisti

,

Seishun Ri

,

Sharrkan

,

Sinbad (Magi)

,

Spartos

,

Ugo

,

Yamraiha

,

Aoko Aozaki

,

Archer (Fate/stay night)

, Arcueid Brunestud,

Avalon (Fate/Stay Night)

,

Ayaka Sajyou

,

Caliburn (Fate/Stay Night)

,

Caster (Fate/Extra)

,

Excalibur (Fate/Stay night)

,

Hakuno Kishinami

, Illyasviel von Einzbern,

Irisviel von Einzbern

,

Kariya Matou

, Kiritsugu Emiya,

Lancer (Fate/stay night)

,

Lancer (Fate/Zero)

,

Miyu Edelfelt

,

Rider (Fate/stay night)

,

Rider (Fate/Zero)

, Rin Tohsaka, Saber (Fate),

Saber (Fate/Extra)

,

Saber (Fate/Prototype)

, Sakura Matou, Shirou Emiya,

Touko Aozaki

,

Waver Velvet

,

Desmond

, Dipper Pines, Mabel Pines,

Grunkle Stan

, Soos, Wendy Corduroy,

Candy Chiu

,

Grenda

,

Waddles

,

Tambry

,

Texas (Motorcity)

,

Dutch Gordy

,

Chuck (Motorcity)

,

Claire (Motorcity)

,

Jacob (Motorcity)

, Diddy Kong,

Donkey Kong

, Mario, Luigi, Wario,

Warigi

, Yoshi, Princess Peach,

Princess Daisy

, Princess Rosalina,

Princess Eclair

,

Mona

, Toad,

Doppy

, Droopy, Dudley Puppy,

Duncan (Firebreather)

, Ed, Edd, Eddy,

Bridget (Guilty Gear)

, Chipp Zanuff,

Dr. Paradigm

,

Gabriel

,

Izuna (Guilty Gear)

, Jam Kuradoberi,

Johnny (Guilty Gear)

,

Kliff Undersn

, Ky Kiske, May (Guilty Gear), Millia Rage,

Order-Sol

,

Potemkin

,

Sacred Order of Holy Knights

,

Sin

,

Slayer

, Sol Badguy,

Eric (Castlevania)

, Falco, Fox McCloud,

Flapjack

,

Fone Bone

,

Phoney Bone

,

Smiley Bone

,

Thorn Harvestar

, Krystal Fox,

Bartleby

,

Gabriel Belmont

,

Goddard

,

Grant Dynasty

, Hector (Castlevania), Julia Laforeze,

Henry Oldrey

,

Abel

,

Alex, Blanka

,

Cammy

, Chun-Li,

Crimson Viper

,

Dee Jay

,

Dhalsim, E. Honda

, Fei Long,

Gen

,

Gouken

,

Gulie

,

Guy

,

Hokuto

,

Karin

, Ken Masters,

Kevin Striker

,

Rose (Street Fighters)

,

Ryu (Street Fighters)

,

Sagat

,

Sawada

,

Skullomania

,

T. Hawk

, Hiccup & Toothless, Astrid Hofferson,

Fishlegs

, Meatlug,

Ruffnut & Tuffnut

, Barf & Belch,

Snotlout

, Hookfang,

Heather (Dragons)

,

Hugh Baldwin

,

Ice Climbers

,

Ike

, Marth,

Meta Night

, Kirby,

Iris (Castlevania)

, Iron Man,

Irving

,

Jack Frost

, Jake Long,

Trixie Carter

,

Spud Spudinski

, Fu Dog,

Rose (American Dragon)

,

Jeff the Spider

, Jenny Wakeman,

Jerry Mouse

,

Joachim

,

Johnny Test

,

Susan and Mary Test

,

Dukey

,

The Rowdyruff Boys

,

Jonathon Morris

,

Julie Kane

,

Julius (Castlevania)

,

Juste

,

Kei

,

Mizuho Kazami

, Kick Buttowski, Gunther Magnuson, Kim Possible, Ron Stoppable,

Rufus

,

Wade Load

,

Monique

, King Dedede, Korra, Asami Sato, Bolin,

Mako

, Usagi Tsukino,

Minako Aino

,

Ami Mizuno

,

Rei Hino

,

Lita Kino

, Hotaru Tomoe,

Haruka Tenou

,

Michiru Kaiou

,

Setsuna Meiou

,

Yo

,

Lupe

, Byakuren Hijiri,

Lynette

,

Silvers Rayleigh

(Haki mentor),

Leonardo

, Donatello,

Raphael

,

Michelangelo

,

Master Splinter

, Twilight Sparkle, Rarity, Applejack, Rainbow Dash, Fluttershy, Pinkie Pie,

Spike Dragon

,

Princess Celestia

, Princess Luna,

Princess Cadence

,

Shining Armor

, Helena Douglas,

Kasumi Alpha

, Hayate, Rachel, Ryu Hayabusa, Momiji, Vincent Valentine, Cissnei, Kasumi, Ayane, Hitomi,

Lisa Hamilton

,

Miyako

,

Kokoro

, Tina Armstrong,

Leifang

,

Mila

, Sarah Bryant, Pai Chan,

Eliot

,

Bass Armstrong

,

Jann Lee

,

Brad Wong

,

Christie

, Ayame,

Shiden

,

Ein

,

Bayman

,

Zack (Dead or Alive)

,

Rio (Dead or Alive)

, Akira Yuki,

Gen Fu

,

Nicole-458

,

Irene Lew

,

John-117

,

Marcus P. Stacker

,

Avery Junior Johnson

,

Miranda Keyes

, Discord,

Scarlet Witch

, Timmy Turner,

Cosmo

,

Wanda

, Poof,

Mark Chang

, Sofia the First, Princess Vivian,

Queen Miranda

, King Roland II, Princess Amber, Prince James, Jade, Oona, Lucinda,

Ruby

,

Cora

,

Queen Emmaline

,

Plank

Helen Hanshaw

, Princess Hildegard, Princess Clio,

Prince Zandar

,

Princess Jun

,

Prince Jin

,

Prince Khaldin

,

Princess Leena

,

Princess Maya

,

Baileywick

,

Robin

,

Mia

Clover

,

Laura

,

Lazlo

,

Raj

,

Clam

, beanscouts, Broseph, Emma,

Reef

, Fin McCloud, Lo Ridgemont, Kakashi Hatake, Might Guy,

Neji Hyūga

, Rock Lee,

Tenten

,

Chōji Akimichi

, Shikamaru Nara, Ino Yamanaka,

Kurenai Yūhi

, Asuma Sarutobi,

Jiraiya

,

Shino Aburame

,

Akamaru

,

Kiba Inuzuka

, Tsukune Aono, Moka Akashiya (Inner) and Outer, Yukari Sendo, Kurumu Kurono, Mizore Shirayuki, Rubi Toujo, Fang Fang Huang, Ling Ling Huang, Ageha Kurono,

Tsurara Shiriyuki

,

Ten-Ten Huang

,

Fei-Hong Huang

,

Touhou Fuhai

,

Lil' D

,

Kim and Kam

,

Tamika

,

Eddie (Class of 3000)

,

Madison

,

Sunny Bridges

,

Philly Phil

,

Leela Lopez

,

Principal Luna

,

Coco (Mermaid Melody)

,

Hanon Hosho

,

Hippo

,

Kaito Domoto

,

Karen (Mermaid Melody)

,

Lucia Nanami

,

Noel (Mermaid Melody)

,

Rina Toin

,

Sara

,

Seira (Mermaid Melody)

, Asuka Langley Soryu, Misato Katsuragi, Rei Ayanami, Shinji Ikari,

Alpha Omega

,

Ayase Aragaki

,

Daisuke Kousaka

,

Kanako Kurusu

,

Kirino Kousaka

,

Kuroneko

,

Kyousuke Kousaka

,

Manami Tamura

,

Meruru

,

Saori Makashima

,

Sena Akagi

,

Setsuna Fate Iori

,

Puella Magi Madoka Magica

, Satoko Hojo,

Index Librorum Prohibitorum

,

Kuroko Shirai

, Mikoto Misaka,

Misaka 10032

, Touma Kamijou, Akiha Tohno,

Ange Ushiromiya

,

Battler Ushiromiya

,

George Ushiromiya

,

Jessica Ushiromiya

,

Lion Ushiromiya

, Maria Ushiromiya,

Sakutarou

,

Shannon

,

Willard H. Wright

,

Aoko Aozaki

, Arcueid Brunestud,

Ciel

, Hisui,

Kohaku

,

Len

, Shiki Tohno, Sion Eltnam Atlasia,

Haruhi Suzumiya

,

Itsuki Koizumi

,

Kyon

,

Mikuru Asahina

,

Yuki Nagato

,

Spiritia Rosenberg

,

Freudia Neuwahl

,

Zorne Sepperin

,

Trauare Wrede

,

Luste Teuber

,

Grolla Seyfarth

,

Sichte Meister

,

Liebea Palesch

,

Schwer-Muta Casasola Merkle

,

Dolis Warmind

,

Raimund Seyfarth

,

Karl Palesch

,

Manny Rivera

, Zim,

Gir

,

Dib

, Monkey,

Agent Honeydew

,

Sheldon Lee

,

Noreen Wakeman

,

Harold Cooplowski

,

Jamie (Megas XLR)

,

Kiva Andru

,

Mike Mazinsky

,

Lu

,

Og

,

Chi

,

Rosenkreuz

,

Sayaka Miki

,

Umika Misaki

,

Yuma Chitose

The Flash, Sonya Blade,

Smoke

,

Sindel

,

Shujinko

,

Sareena

,

Raiden

,

Nightwolf

,

Mokap

, Lui Kang, Li Mei, Kung Lao, Kitana, Khameleon, Kenshi, Kai, Jax Briggs, Jade (Mortal Kombat), Green Lantern, Fujin, Fire God,

Water God

, Earth God, Cyrax, Captain Marvel, Bo Rai Cho, Batman, Ashra,

Taven

, Sub-Zero, Kurtis Stryker, Ermac, Wonder Woman, Link,

Liono

,

Lisa

, Loretta & Stella,

Lucario

, Lucas, Ness,

Lydie

,

Maria Renard

,

Marie (Castlevania)

,

Maxim Kischine

,

Miharu Sena Kanaka

,

Yukinari Sasaki

,

Lilica Stacy

,

Maharu Sena Kenaka

,

Kirie Kojima

,

Kosame

,

Hayate (Girls Bravo)

,

Lisa Fukuyama

,

Koyomi Hare Nanaka

,

Ebi

,

Tomoka Lana Jude

, Yukina,

Baby Herman

,

Roger Rabbit

,

Jessica Rabbit

,

Eddie Valiant

,

Dolores

,

Benny the Cab

,

Milo

,

Bea Goldfishberg

,

Oscar

,

Randy Pincherson

(at times),

Jocktopus

,

Shellsea

,

Clamantha

,

Albert Glass

,

Finberlly

,

Piranhica

,

Koi

,

Jumbo Shrimp

, Monkey D. Luffy, Nami,

Rorona Zoro

,

Ussop

, Nico Robin, Tony Tony Chopper, Brook, Franky, Jinbe, Sanji, Perona, Boa Hancock,

Boa Sandersonia

,

Boa Marigold

, Marguerite,

Aphelandra

,

Sweet Pea

, Shirahoshi, Crocodile,

Silvers Rayleigh

, Lily Enstomach,

Panz Fry

,

Little Oars Jr.

,

Emporio Ivankov

, Mr. Game & Watch,

Nathen Graves

,

Nigel Uno (Number 1)

,

Hoagie Gilligan (Number 2)

,

Kookie Sanban (Number 3)

,

Wallaby Beetles (Number 4)

, Abigail Lincoln (Number 5), Nina Williams,

Olimar

,

Omi

,

Kimiko

,

Clay

,

Raymundo

,

Dojo

,

Alex Shepherd

,

Eileen Galvin

,

Harry Mason

, Heather Mason,

Henry Townshend

,

Murphy Pendleton

, Otis the Cow,

Pig

,

Abby the Cow

,

Bessy the Cow

,

Pip the Mouse

,

Freddy & Peck

, Owen,

Izzy

, Lindsay,

Bridgette

, Pac-Man, Cylindria,

Spiral

, Sir Cumference,

Pan

, Spongebob Squarepants, Patrick Star,

Gary Snail

, Mr. Krabs, Squidward Tentacles, Sandy Cheeks, Mrs. Puff,

Pearl Whale

, Hong Meiling, Samurai Jack, Pit, Lady Palutena,

Centurion

,

Chariot Master

, Dark Pit,

Don (Kid Icarus)

,

Dyntos

,

Fighter

,

Magnus (Kid Icarus)

,

Medusa (Kid Icarus)

,

Poseidon (Kid Icarus)

,

Viridi

,

Zeus (Kids Icarus)

, Po, Tigress, Monkey, Viper, Crane, Mantis,

Master Shifu

,

Innocent Devils

, R.O.B., Randy Cunningham,

Howard Wienerman

,

Heidi Wienerman

,

Theresa Fowler

,

Marci McFist

,

Morgan

,

Julian

,

Juggo

,

Debby Kang

,

Bucky Hensletter

,

Willem Viceroy

,

Jacques

,

Ragna the Bloodegde

, Makoto Nanaya, Noel Vermillion, Rachel Alucard, Hakumen, Carl Clover,

Mai Natsumi

, Taokaka,

Kokonoe

,

Jubei

,

Clavis Alucard

, Bang Shishigami,

Cajun Faycott

, Celica A. Mercury, Iron Tager, Kagura Mutsuki, Konoe A. Mercury, Litchi Faye-Ling,

Trininty Glassfield

, Valkenhayn R. Hellsing, Richter Belmont,

Magma

, Wolverine, Cyclops,

Jean Grey

, Gambit, Storm,

Rogue

,

Emma Frost

,

Dazzler

,

Boom Boom

,

Mystique

,

Professor Charles Xavier

,

Husk

,

Maarvel Girl

,

X-Man

,

Stepford Cuckoos

,

Pixie

,

Surge

,

Loa

,

Blindfold

, Lady Death,

Robot Boy

,

Tommy Turnbull

,

Lola Mbola

,

Augustas Bachman Turner

,

Rosa (Castevania)

, Rouge the Bat, Roy, Issa Shuzen,

Saint German

, Grim Junior,

Sadako Yamamura

,

Mimi

,

Minimandy

,

Bell

,

Lalavava Astronominov

,

Sensei Jack

,

Breannin

,

Blood

,

Biohazard

,

Behania

,

Ginger

,

Behania

,

Daniela Phantom

,

Manny Phantom

,

Deegee

,

Skull Boy

,

Lexine

,

Blaze (Snafu)

,

Sora (Snafu)

,

Jewel (Snafu)

,

Bethona

,

L.D.G.

,

Bethany Quintaine

,

Sabrina (Snafu)

,

Satan Kitty

,

Demon Boy

,

Zoe (Snafu)

,

Psycho Kid

,

Sonia (Snafu)

,

Eight Bit

,

Lenore Lynchfast

,

Bulldog

,

Luckster

,

Bantamm

,

Y'Yedrin

,

Cachinna

,

The Boss

,

Thundertuff

,

Bosun

,

Jazzal

,

Latoya

,

Simon (Snafu)

,

Prof. Utonium

,

Harold Cooplowski

,

Jamie (Megas XLR)

,

Kiva Andru

,

Atomic Betty

,

Sparky (Atomic Betty)

,

Robot X-5

,

Otto Osworth (Snafu)

,

Lawrence 3000

,

Beauregard Tuddrussel

,

Red Riding Hood (Snafu)

,

Spawn (Snafu)

,

Redeemer

,

Hansel Gingerman

,

Blaze

, Monkey,

Lord Pain

,

Bo

,

Noreen Wakema

,

Agent Honeydew

,

Mammon

, El Tigre,

Sheldon Lee

,

Robin (Sugar Bits)

,

Cupcake

,

Razien Takeshi

,

Son Goku

,

The Doctor

, Spyro,

Voodoo

,

Wrecking Ball

, Double Trouble,

Pop Fizz

,

Zap

, Gill Grunt,

Slam Bam

,

Wham Shell

, Chill,

Sky Trigger

, Boomer, Drobot, Drill Sergeant,

Sprocket

, Countdown, Ignator, Eruptor, Flameslinger,

Sunburn

, Hot Dog,

Stealth Elf

,

Stump Smash

,

Zook

, Camo,

Shroom Boom

, Ghost Roaster, Hex, Chop Chop, Cynder, Fright Rider,

Roller Brawl

,

Prism Break

, Bash,

Terrafin

, Dino Rang, Flashwing,

Whirlwind

, Sonic Boom, Lightning Rod,

Warnado

, Jet Vac, Ghost Rider,

Princess Elise

,

Samus

,

Shanoa

, Simon Belmont,

Snake

,

Soma Cruz

, Sonia Belmont,

Ren

&

Stimpy

,

Panty

,

Stocking

(formerly),

Brief

,

Chuck

, Scanty & Kneesocks, Zim,

Gir

,

ParaNorman

,

Terra (Teen Titans)

,

Mary "Stormer" Phillips

,

Phyllis "Pizzazz" Gabor

,

Roxanne "Roxy" Pellegrini

,

Vivien "Video" Montgomery

,

Constance 'Clash' Montgomery

,

Sheila 'Jetta' Burns

,

Rory "Riot" Llewelyn

,

Ingrid "Minx" Kruger

,

Phoebe "Rapture" Ashe

,

Will Stronghold

,

Layla Williams

,

Magenta

,

Steven Stronghold

,

Josie Stronghold

,

Zach

,

Ethan (Sky High)

,

Warren Peace

,

Ron Wilson

,

Principal Powers

,

Coach Boomer

,

Strawberry Shortcake

,

Blueberry Muffin

,

Orange Blossom

,

Raspberry Torte

,

Lemon Meringue

,

Cherry Jam

,

Sypha

,

Tera

,

Odie

,

Arlene

,

Nermal

,

Jon Arbuckle

,

Liz Wilson

, Steven Universe, Connie,

Onion

, Pearl, Garnet, Amethyst,

Rose Quartz

, Greg Universe,

Peedee Fryman

, Silvermist,

Iridessa

,

Fawn

,

Rosetta

, Vidia,

Periwinkle

,

Clank and Bobble

,

Terence

,

Queen Clarion

,

Fairy Mary

,

Fairy Gary

,

Lizzie Griffiths

,

Dr. Griffiths

,

Lyria

,

Glimmer

,

Rumble

,

Chloe

,

Blaze

, Cheese,

Cheese (Imaginary Friend)

,

Count Dracula (Hotel Transylvania)

,

Mavis Dracula

,

Jonathan (Hotel Transylvania)

,

Frankenstein (Hotel Transylvania

,

Eunice (Hotel Transylvania)

,

Murray

,

Wayne (Hotel Transylvania)

,

Griffin (Hotel Transylvania)

,

Wanda (Hotel Transylvania)

,

Julie

, Supergirl, Mai Shiranui, Dizzy, Noel Vermillion, Jubei Yagyu, Pyrrha Alexandra, Jill Valentine,

Leon S. Kennedy

,

Rebecca Chambers

, Taki,

Prilla

,

Beck

,

Fira

, Spike,

Gliss

,

Sled

,

Lord Milori

,

Dewey

,

Slush

,

Marina

,

Sweet Pea (fairy)

,

Lyria Tweety

,

Waffle

,

Watanuki

,

Yoko

, Isabella Ivy Valentine,

Altaïr Ibn-La'Ahad

, Cassandra Alexandra,

Ezio Auditore da Firenze

,

Galen Marek

,

Hilde

, Jin Kazama, Kilik, KOS-MOS,

Leixia

, Ling Xiaoyu,

Mitsurugi

,

Natsu

,

Patroklos

, Pyrrha Alexandra, Seong Mi-Na,

Setsuka

,

Siegfried

, Sophitia Alexandra, Spawn, Taki, Talim,

Xianghua

,

Yoshimitsu

Trevor Belmont, Coraline Jones, Princess Zelda/Sheik,

Mewtwo

,

Toon Link

,

Krystal

,

Megaman

, Lloyd Irving,

Zelos Wilder

, Kratos Aurion,

Colette Brunel

,

Genis Sage

,

Sheena Fujibayashi

,

Presea Combatir

,

Regal Bryant

,

Alvin (Aselia (Tales of Commons)

,

Alvin (Aselia (Tales of Xillia)

,

Amber Hearts

,

Ange Serena

,

Anise Tatlin

,

Annie Barrs

,

Arche Klein

,

Arria Ekberg

,

Asbel Lhant

,

Asch

,

Berger

,

Beryl Benito

,

Blitz Vinte

,

Bruiser Khang

,

Caius Qualls

,

Caro Orange

,

Chat

,

Chelsea Torn

,

Cheria Barnes

,

Chloe Valens

,

Claire Bennett

,

Claus F. Lester

,

Couleur

,

Cress Albane

,

Dio

,

Elise Lutus

,

Emil Castagnier

,

Estellise Sidos Heurassein

, Eugene Gallardo,

Evelyn

,

Farah Oersted

, Flynn Scifo,

Forest Ledoyen

,

Fulein K. Lester

,

Gamut

,

Garr Kelvin

,

Genis Sage

,

Grune

,

Guy Cecil

,

Harold Berselius

,

Hermana Larmo

,

Hilda Rhambling

,

Hubert Oswell

,

Illia Animi

,

Innes

Lorenz

,

Jade Curtiss

,

Jadeite Hearts

,

Jay

,

Judas

,

Jude Mathis

, Judith,

Julio Sven

,

Kalulu von Atmigars

,

Kanonno Earhart

,

Karol Capel

,

Karyl Sheeden

,

Keele Zeibel

,

Kongwai Tao

, Kunzite,

Kyle Dunamis

,

Leia Rolando

,

Leon Magnus

,

Lilith Aileron

,

Loni Dunamis

,

Luke fon Fabre

,

Malik Caesar

,

Mao

,

Marta Lualdi

,

Mary Argent

,

Max (Aselia)

,

Mell

,

Meredy

,

Mika

,

Milla Maxwell

,

Mint Adenade

,

Mormo

,

Moses Sandor

,

Nanaly Fletcher

,

Natalia

,

Luzu Kimlasca-Lanvaldear

,

Norma Beatty

,

Pasca Kanonno

,

Pascal (Aselia)

,

Patty Fleur

,

Philia Felice

,

Presea Combatir

,

Rassius Luine

,

Ratatosk

,

Raven (Aselia)

,

Ray Sonne

,

Reala

,

Regal Bryant

,

Reid Hershel

,

Repede

,

Ricardo Soldato

,

Richard

,

Richea Spodune

,

Rita Mordio

,

Rondoline E. Effenberg

,

Rowen J. Ilbert

,

Rubia Natwick

,

Ruca Milda

,

RuRu

,

Rutee Katrea

,

Sauber

,

Sefina

,

Seltz Vakstrum

,

Senel Coolidge

,

Sheena Fujibayashi

,

Shing Meteoryte

,

Shirley Fennes

,

Sophie

,

Spada Belforma

, Stahn Aileron,

Suzu Fujibayashi

,

Tear Grants

,

Tenebrae

,

Tilkis Barone

,

Tytree Crowe

,

Veigue Lungberg

,

Vila Czarheit

,

Volga Montore

,

Will Raynard

, Yuri Lowell,

Yuteki

,

Raine Sage

, Yu Narukami, Elincia,

Shiida

, Lil Mac, Naruto Uzumaki, Gaara, Hinata Hyūga, Sakura Haruno, Tsunade,

Starfy

, Darkrai,

Dialga

,

Palkia

,

Celebi

,

Jirachi

,

Mew

,

Suicune

,

Entie

,

Raiku

,

Rayquaza

,

Manaphy

,

Victini

,

Zekrom

,

Reshiram

,

Kyurem

,

Keldeo

,

Genesect

,

Pokemon Trainer

,

Torchick

,

Froakie

,

Cyndaquil

,

Iris (Pokemon)

,

Axew

,

Cilan

,

Misty

,

Brock

,

Dawn (Pokemon)

,

Piplup

,

Max (Pokemon)

,

May

,

Gary Oak

,

Prof. Oak

,

Prof. Juniper

,

Prof. Rowan

,

Prof. Birtch

,

Prof. Elf

,

Bianca

,

Latias & Latios

,

Trip

,

Paul

,

Dr. Doofinshmirtz

(at times), Kenny McCormick,

Stan Marsh

, Kyle Broflovski, Craig Tucker, Eric Cartman, Aku Aku, Natsu Dragneel, Happy (Fairy Tail), Lucy Heartfilia, Gray Fullbuster,

Cana Alberona

,

Elfman Strauss

,

Loke

, Mirajane Strauss,

Makarov Dreyar

,

Ezra Scarlet

,

Laxus Dreyar

, Gajeel Redfox, Wendy Marvell,

Mystogan

,

Gildarts Clive

,

Mavis Vermillion

, Lisanna Strauss,

Levy McGarden

,

Kinana

,

Ivan Dreyar

,

Pantherlily

, Carla,

Freed Justine

,

Porlyusica

,

Romeo Conbolt

,

Evergreen

,

Macao Conbolt

,

Laki Olietta

,

Bob (Fairy Tail)

,

Bisca Connel

,

Eve Tearm

,

Rob (Fairy Tail)

,

Galunda Demons

,

Yajima

,

Bickslow

, Alzack Connel,

Goldmine

,

Mickey Chickentiger

,

Jet

,

Droy

,

Wakaba Mine

,

Max Alors

,

Vijeeter Ecor

, Asuka Connel,

Kagura Mikazuchi

,

Millianna

,

Jellal Fernandez

,

Ultear Milkovich

,

Cobra

,

Erza Knightwalker

,

Sherry Blendy

,

Lyon Vastia

,

Mary Hughes

,

Dan Straight

,

Coco (Fairy Tale)

,

Shagotte

,

Shô

,

Totomaru

,

Samuel

,

Byro Cracy

,

Sue

,

Plue

,

Celestial Spirits

, Juvia Lockser,

Chelia Blendy

,

Toby Horhorta

,

Jura Neekis

,

Dobengal

,

Frosch

,

Jiemma

,

Lector

,

Orga Nanagear

,

Rogue Cheney

,

Rufus Lohr

,

Sting Eucliffe

,

Team Sabertooth

,

Kagura Mikazuchi

,

Yukino Aguria

,

Millianna

,

Risley Law

,

Beth Vanderwood

,

Arania Web

,

Drake (Fairy Tail)

,

Hiroshi (Fairy Tail)

,

Lala (Fairy Tail)

,

Bacchus

,

Rocker

,

War Cry

,

Yaeger

,

Nobarly

,

Semmes

,

Banaboster

,

Teebo (Fairy Tail)

,

Flare Corona

,

Yukino Aguria

,

Rogue Cheney

, Harry Potter,

Ronald Weasley

,

Hermione Granger

,

Luna Lovegood

,

George and Fred Weasley

, Severus Snape,

Neville Longbottom

,

Rubeus Hagrid

, Homer Simpson,

Marge Simpson

, Bart Simpson,

Lisa Simpson

,

Maggie Simpson

, Peter Griffin,

Lois Griffin

, Stewie Griffin, Brian Griffin, Meg Griffin, Chris Griffin,

Cleveland Brown Jr.

,

Cecilia Brown

,

Donna Tubbs-Brown

,

Roberta Tubbs

,

Rallo Tubbs

,

Miss Martian

, Nightwing, Scorpion, Bumblebee,

Robin (Young Justice)

, Aqualad,

Kidflash

,

Artemis (Young Justice)

,

Wonder Girl

,

Batgirl

, Blue Beetle,

Super Boy

,

Red Arrow

,

Rocket

, Zatanna,

Sphere

, Lagoon Boy,

Static

,

Queen Mera

, Beast Boy,

Aquaman

, Superman,

Hawk Girl

,

Victoria Cindry

,

Prof. Blarney T. Hokestar

, Jane the Killer, Argit, Gemini, Allen Walker, Lavi, Klaud Nine,

Yu Kanda

, Lenalee Lee, Bookman, Miranda Lotto, Arystar Krory III,

Noise Marie

, Chaoji Han,

Timothy Hearst

,

Suman Dark

, Hevlaska, Froi Tiedoll,

Winters Socalo

,

Rohfa

, Komui Lee,

Reever Wenhamm

, Johnny Gil, Number 65, Bak Chang, For,

Mahou Tsukai

, Aeon, Ky Kiske, Sol Badguy, Testament,

Haruhi Fujioka

,

Tamaki Suoh

,

Hikaru and Kaoru Hitachiin

,

Kyoya Ootori

,

Mori

,

Reiko Kanazuki

,

Honey

,

Umehito Nekozawa

,

Kirimi Nekozawa

,

Ryouji "Ranka" Fujioka

,

Ritsu Kasanoda

,

Yuuko Ichihara

,

Kimijiro Watanuki

,

Mokona Modoki

,

Tsubasa Li

,

Kurogane

,

Fai D. Flourite

,

Princess Tsubasa

,

Syaoran Li

,

Sakura Li

,

Clow Reed

,

Tomoyo Daidōji

,

Meiling Li

,

Cerberus

,

Yukito Tsukishiro

,

Yue

,

Kaho Mizuki

,

Eriol Hiiragizawa

,

Spinel Sun

,

Ruby Moon

,

Chi (Elda) Motosuwa

,

Hideki Motosuwa

,

Freya

,

Primera

,

Kamui Shiro

,

Subaru Sumeragi

,

Sorata Arisugawa

,

Arashi Kishu

,

Asagi Shoug

,

Fūma

,

Seishirō

,

Ashura

, Yasha, Amaterasu,

Sōma

,

Chu'nyan

,

Keefer

, The Lorax, Ted Wiggins,

Audrey

, Sophitia Alexandra, Viola, Pyrrha Alexandra, Talim, Taki, Cassandra Alexandra,

Natsu

, Amy Sorel, Chai Xianghua,

Yan Leixia

, Hildegard von Krone, Seong Mi-Na,

Setsuka

, Siegfried Schtauffen, Kilik,

Z.W.E.I.

,

Yoshimitsu

,

Xiba

, Silver the Hedgehog, Jet the Hawk, Big the Cat,

Midna

,

Princess Ruto

,

Impa

,

Severa

,

Tiki

,

Anna

,

Naga

, Motoko Kusanagi,

Batou

,

Togusa

,

Daisuke Aramaki

,

Saito

,

Pazu

,

Ishikawa

,

Boma

,

Proto

,

Prime Minister Yoko Kayabuki

,

Azuma

,

Buggy the Clown

,

Victoria Cindry

,

Aldra

,

Alice (Queen's Gate)

,

Annelotte Kreutz

,

Cute

, Dizzy,

Emilie de (Lili) Rochefort

,

Jean

, Jubei Yagyu,

Junko Hattori

, Leina Vance, Mai Shiranui,

Maron Makaron

,

Mirim

, Noel Vermillion, Pyrrha Alexandra,

Sainyang & Tarnyang

, Taki,

Yukimura Sanada (Samurai Girls)

,

Akuto Sai

,

Fujiko Eto

,

Hiroshi Miwa

,

Junko Hattori

,

Kena Soga

,

Korone

,

Alice Margatroid

,

Aya Shameimaru

,

Cirno

,

Hakurei Shrine

,

Hatate Himekaidou

,

Iku Nagae

,

Marisa

,

Kirisame

,

Mima

,

Momiji Inubashiri

,

Nitori Kawashiro

, Reimu Hakurei,

Reisen Udongein Inaba

,

Sanae Kochiya

,

Tewi Inaba

,

Youmu Konpaku

,

Yukari Yakumo

,

Yuuka Kazami

,

Heather

,

Duncan

, Lindsay,

Zoey

, Cameron, Crimson, Ennui,

Carrie

,

MacArthur

,

Steph

,

Devin

,

Kelly

,

Ryan

,

Lorenzo

,

Chet

,

Kitty

,

Emma

,

Brody

,

Junior

,

Dwayne

,

Taylor

,

Spud

,

Rock

,

Mickey

,

Jay

,

Sanders

,

Dawn

,

Ezekiel

,

Sierra

,

Cody

,

Mike

,

Dakota

,

Noah

, Leshawna,

Trent

, Anne Maria,

Harold

,

Sam

,

DJ

,

Beth

,

Tyler

,

Geoff

,

Katie & Sadie

,

B

,

Brick (Total Drama)

, Chef Hatchet,

Fang

, Taichi "Tai" Kamiya,

Agumon

,

Yamato "Matt" Ishida

, Gabumon, Sora Takenouchi,

Biyomon

,

Koushiro "Izzy" Izumi

,

Tentomon

,

Mimi Tachikawa

,

Palmon

,

Joe Kido

,

Gomamon

,

Takeru "T.K." Takaishi

,

Patamon

,

Kari Kamiya

,

Gatomon

,

Davis Motomiya

,

Veemon

,

Cody Hida

,

Armadillomon

Yolei Inoue

,

Hawkmon

, Ken Ichijouji,

Wormmon

Tori Vega

,

Trina Vega

,

Jade West

,

Robbie Shapiro

,

Cat Valentine

,

Beck Oliver

,

André Harris

,

Rex Powers

,

Sinjin Van Cleef

,

Erwin Sikowitz

,

Carly Shay

,

Sam Puckett

,

Freddie Benson

,

Gibby Gibson

,

Spencer Shay

, Billy, Mandy, Grim, Nergal Jr.,

Sasha

,

Yasmine

,

Jade (Bratz)

,

Cloe

,

Meygan

,

Cymbeline

,

Breanna

,

Kendall Knight

,

James Diamond

,

Carlos Garcia

,

Camille Roberts

,

Logan Mitchell

,

Kelly Wainwright

,

Jo Taylor

,

Lucy Stone

,

Gustavo Hamler Rocqué

,

Camille Roberts

,

Marvin Marvin

, Katie Ka-Boom (at times),

Bonkers D. Bobcat

,

Miranda Wright

,

Lin

, James P. Sullivan,

Mike Wazowski

,

Boo

,

The C.D.A.

,

Marlin

, Dory,

Nemo

,

Bob Parr

,

Helen Parr

,

Violet Parr

,

Dash Parr

,

Jack-Jack Parr

,

Frozone

,

Mirage

,

Remy

,

Emile

,

Django (Ratatouille)

,

Colette Tatou

,

Alfredo Linguini

,

WALL-E

, EVE,

M-O

,

Martin Mystry

,

M.O.M.

,

Diana Mystery

,

JAVA Caveman

,

Billy (Martin Mystery)

,

Max Dennison

,

Dani Dennison

,

Allison (Hocus Pocus)

,

Carl Fredricksen

,

Russel

,

Dug

,

Kevin (Up)

,

Flik

, Princess Atta,

Princess Dot

,

Francis

,

Heimlich

,

Slim

,

Manny (Bugs Life)

,

Gypsy

,

Dim

, Rosie,

Tuck & Roll

,

P.T. Flea

,

Woody

, Buzz Lightyear,

Slinky Dog

,

Ham

,

Rex

,

Mr. Potato Head

,

Mrs. Potato Head

,

Jessie (Toy Story)

,

Bullseye

,

John Silver

,

Jim Hawkins

,

Sarah Hawkins

,

Dr. Delbet Doppler

,

Morph

,

B.E.N.

,

Captain Amelia

,

Tank

,

P.J.

Bobby

, Victor Frankenstein,

Sparky (Frankenweenie)

,

Elsa Van Helsing

,

Edgar "E" Gore

,

London Tipton

,

Raven Baxter

,

Bailey Pickett

,

Maddie Fitzpatrick

,

Zack and Cody Martin

,

Marion Moseby

,

Addison

,

Lily Truscott

,

Harper Finkle

,

Woody Fink

,

Marcus Little

,

Emma Ross

,

Ally Dawson

,

Zuri Ross

,

Austin Moon

,

Luke Ross

,

Ravi Ross

,

Bertram Winkle

,

Tony Garcia

,

Dez

,

Trish De La Rosa

,

Miley Stewart

,

Rico Suave

,

Jackson Stewart

,

Robby Ray Stewart

, Jenny Foxworth,

Oliver

,

Dodger

,

Fagin

,

Einstein

,

Tito

,

Rita

,

Francis

,

Georgette

,

Winston

,

Taran

,

Hen Wen

,

Dallben

,

Princess Eilonwy

,

Gurgi

,

Doli

, Lady, Tramp,

Scamp

,

Angel (Lady and the Tramp)

,

Jock

,

Trusty

,

Jim Dear

,

Darling

,

Jim Jr.

, Alucard (Hellsing), Seras Victoria, Alexander Anderson, Walter C. Dornez,

Pip Bernadotte

, Sir Integra Fairbrook Wingates Hellsing,

Heinkle Wolfe

(at times),

Yumiko Takagi

(at times),

Papal Knights

,

Makube

,

Sir Hugh Irons

,

Wild Geese

,

The Queen of England

,

Rob Walsh

,

Corpo dei Preti Armati

(at times),

Matthew (Vatican Section III)

(at times),

Sir Gregory Penwood

, Jigglypuff,

Flambo

,

Tree Trunks

,

Cinnamon Bun

,

Goliath

,

Elisa Maza

,

Angela (Gargoyles)

,

Broadway

,

Brooklyn

,

Hudson

,

Lexington

,

Bronx

,

Master Yoda

, Anakin Skywalker,

Padmé Amidala

, C-3PO, Aru Akise,

Minene Uryu

,Yukiteru Amano, Yuno Gasai, Minene Uryuu,

Hazuki (Lady Luna)

,

Kouhei Morioka

,

Asbel Lhant

,

Milla Maxell

,

Jude Mathis

, Yuri Lowell,

Luke For Fabre

,

Sophie

, Kratos Aurion,

Beryl Benito

,

Richea Spodune

, Kunzite,

Shing Meteoryte

,

Amber Hearts

,

Innes Lorenz

,

Jadeite Hearts

,

Presea Combatir

,

Pasca Kanonno

,

Hilda Rhambling

,

Veigue Lungberg

,

Claire Bennett

,

Estellise Sidos Heurassein

,

Raven

, Judith, Flynn Scifo,

Chelsea Torn

,

Karyl Sheeden

,

Rutee Katrea

Philia Felice

,

Tilkis Barone

,

Caius Qualls

,

Leon Magnus

,

Lyla Lolliberry

,

Troy (Saints Row)

,

Johnny Gat

,

Julius Little

,

Lin

,

Dex Jackson

,

Tanya Winters

,

Warren Williams

,

Benjamin King

,

Anthony Green

,

Luz Avalos

,

Victor Rodriguez

,

Hector Lopez

,

Angelo Lopez

,

Manuel Orejuela

,

Luma

,

Eunice (Ben 10)

,

Azmuth

,

Xylene

,

Thumbelina

,

Cornelius

, Emilou Apacci, Franceska Mila Rose, and Cyan Sung-Sun, Tier Harribel,

Loly Aivirrne

,

Woody Woodpecker

,

Randi

,

Popoi

,

Primm

,

Angela (Mana)

,

Charlotte (Mana)

,

Duran (Mana)

,

Hawkeye (Mana)

,

Kevin (Mana)

,

Riesz

,

Diana (Mana)

,

Diddle

,

Elazul

,

Elle

,

Escad

,

Esmeralda (Mana)

,

Gilbert (Mana)

,

Monique (Mana)

,

Niccolo

,

Pearl (Mana)

,

Rubens

,

Sierra (Mana)

, Kayley,

Garrett

,

Devon and Cornwall

,

Rango

,

Bladebeak

,

Bartok the Bat

, Pip,

Sabrina Spellman

,

Salem Saberhagen

,

Harvey Kinkle

,

Chloe

,

Zelda Spellman

,

Hilda Spellman

,

Santa Clause (Rise of The Guardians)

,

Tooth Fairy

,

The Easter Bunny

,

Sandman

,

Nagasumi Michishio

,

Sun Seto

,

Gōzaburō Seto

,

Ren Seto

,

Akeno Shiranui

,

Masa

,

Maki

,

Shark Fujishiro

(at times),

Octopus Nakajima

,

Lunar Edomae

,

Kai Mikawa

,

Mawari Zenigata

,

Class President

,

Hideyoshi Sarutobi

, Shrek,

Donkey

,

Puss in Boots

,

Princess Fionna

,

The Tree Little Pigs (Shrek)

,

Kitty Soft Paws

,

Humpty 'Alexander' Dumpty

,

Pinocchio (Shrek)

,

Doris

,

Gingerbread Man

,

Dragon

,

Dronkeys

,

Queen Lillian

,

Fergus, Farkle and Felicia

,

Krekraw

,

Cookie

,

Brogan

,

Gretched

,

Deam McCoppin

,

Gru

,

Margo, Edith, and Agnes

,

Manny

,

Sid the Sloth

,

Diego the Sabor

,

Shira

, Scrat,

Ellie

,

Mommy T-Rex

,

Peaches

,

Crash and Eddie

,

Buck (Ice Age)

,

Granny (Ice Age)

, Seina Yamada, N.B.,

Kiriko Masaki

,

Amane Kaunaq

, Ryoko Balta/Erma,

Neju Na Melmas

,

Fuku

,

Seto Kamiki Jurai

,

Katsuhito Masaki

, Tenchi Masaki,

Airi Masaki

,

Mitoto Kuramitsu

, Gyokuren, Hakuren, Karen, and Suiren, Ciel Phantomhive, Sebastian Michaelis,

Finnian

,

Baldroy

,

Mey-Rin

,

Tanaka

, Pluto (Black Butler), Snake (Black Butler),

Elizabeth Midford

,

Paula (Black Butler)

, Takashi Komuro, Rei Miyamoto, Saeko Busujima, Saya Takagi, Shizuka Marikawa, Kohta Hirano,

Alice Maresato

,

Zeke (Dog)

,

Kiriko Miyamoto

,

Souichiro Takagi

,

Yuriko Takagi

,

Yoshioka

,

Matsudo

,

Rika Minami

,

half of the zombies

, Maka Albarn,

Prince Soma

, Soul Eater Evans, Crona,

Ragnorok

, Black☆Star,

Tsubaki Nakatsukasa

, Death the Kid,

Death

,

Patricia "Patti" Thompson

, Excalibur,

Sid (Soul Eater)

,

Mira Nygus

,

Spirit

,

Marie Mjölnir

,

Mira Nygus

, Blair,

Jacqueline O. Lantern Dupre

,

Elizabeth "Liz" Thompson

,

Azusa Yumi

,

Tsugumi Harudori

, Edward Elric, Alphonse Elric,

Winry Rockwell

, Roy Mustang, Riza Hawkeye,

Tōshirō Hitsugaya

,

Rangiku Matsumoto

,

Emilou Apacci

,

Cyan Sung-Sun

,

Loly Aivirrne

,

Menoly Malia

, Tier Harribel,

Dordoni Alessandro

,

Roxanne Simpson

,

Barton Blaze

,

Carter Slade

,

Captain Liliana

, Lelouch vi Britannia/

Zero

, Villetta Nu, Kaname Ohgi, Suzaku Kururugi,

C.C.

, Kallen Kōzuki,

Rolo Lamperouge

, Cornelia li Britannia,

Marianne vi Britannia

,

Nonette Enneagram

,

Jeremiah Gottwald

,

Gino Weinberg

, Schneizel el Britannia,

Nunnally vi Britannia

,

Leila Malkal

,

Cécile Croomy

,

Lloyd Asplund

,

Rakshata Chawla

,

Arthur

,

Nina Einstein

,

Gilbert G.P. Guilford

,

Sayoko Shinozaki

,

Shirley Fenette

,

Euphemia li Britannia

,

Kaguya Sumeragi

,

Nagisa Chiba

,

Ichijiku Hinata

,

Ayame Futaba

,

Mutsuki Minase

,

Marianne Vi Britannia

,

Rolo Lamperounge

,

Akatsuki

, Milly Ashford,

Rivalz Cardemonde

,

Nina Einstein

,

Sophie Wood

,

Miya I. Hillmick

,

Naomi Inoue

,

Yoshitaka Minami

,

Kento Sugiyama

,

Guinevere su Britannia

,

Shinichirō Tamaki

,

Yoshida

,

Claudio S. Darlton

,

Andreas Darlton

,

Guilford

,

Cornelia

,

Euphemia

,

Suzaku

,

Lloyd

,

Cécile

,

Jeremiah

,

Villetta

,

Kewell

,

Luciano Bradley

,

Anya Alstreim

, Suzaku Kururugi,

Gino Weinberg

,

Monica Kruszewski

,

Bismarck Waldstein

,

Nonette Enneagram

,

Marika Soresi

,

Liliana Vergamon

,

Kanon Maldini

,

Hong Gu

,

Tianzi

,

Zhou Xianglin

,

Jeremiah Gottwald

,

Diehard Ried

,

Rakshata Chawla

,

Kaguya Sumeragi

,

Nagisa Chiba

,

Kyoshiro Tohdoh

(at times),

Sophie Randall

,

Akito Hyuga

,

Leila Malkal

,

Ayano Kosaka

,

Alexander (Code Geass)

, Suzaku Kururugi,

Maebara Keiichi

,

Minai Tomoe

,

Otobe Akira

,

Ryūgū Rena

,

Sonozaki Mion

,

Sonozaki Shion

,

Akasaka Mamoru

,

Furude Hanyū

,

Furude Rika

,

Hōjō Satoko

,

Hōjō Satoshi

,

Kimiyoshi Natsumi

,

Maebara Keiichi

,

Minai Tomoe

,

Tomoya Okazaki

,

Nagisa Furukawa

,

Kyou Fujibayashi

,

Fuko Ibuki

,

Youhei Sunohara

,

Kotomi Ichinose

,

Tomoyo Sakagami

,

Yukine Miyazawa

,

Ushio Okazaki

, Botan,

Ryou Fujibayashi

,

Mei Sunohara

,

Rie Nishina

,

Naoyuki Okazaki

,

Sanae Furukawa

,

Akio Furukawa

,

Misae Sagara

,

Kouko Ibuki

,

Yusuke Yoshino

, Arashi Aota, Natsu Iwashimizu, Ryou, Arashi Aota,

Hana Sugurono

, Natsu Iwashimizu,

Ayu

,

Hibari Nigusa

,

Matsuri Tendo

,

Haru Yukima

,

Hotaru Kusakuri

,

Ryusei Ogiwara

,

Mansaku Tsunomata

,

Fujiko Amacha

, Ran Shishigaki,

Gengoro

,

Ban

,

Akiwo Haza

,

Akane Nashimoto

,

Semimaru Asai

, Botan Saotome,

Nijiko

, Momotaru Nobi,

Kurumi Shikano

,

Koruri

,

Hazuki Karita

, Senku Ishigami, Taiju Oki, Gen Asagiri,

Chrome

,

Kohaku

,

Ginro

,

Kinro

,

Nikki Hanada

,

Suika

, Ryusui Nanami,

Ukyo Saionji

Steven Universe, Spinel,

Minami Hokutozai

,

Yuzuriha Ogawa

, Tsukasa Shishio,

Mirai Shishio

,

Hyoga

,

Homura Momiji

, Zeno, Future Zeno, Izuku Midoriya, Katsuki Bakugo, Ochaco Uraraka,

Tenya Ida

,

Eijiro Kirishima

,

Momo Yaoyorozu

, Shoto Todoroki,

Tsuyu Asui

, Yuga Aoyama,

Mina Ashido

,

Mashirao Ojiro

, Denki Kaminari,

Koji Koda

,

Rikido Sato

,

Mezo Shoji

,

Kyoka Jiro

,

Hanta Sero

,

Fumikage Tokoyami

,

Toru Hagakure

,

Minoru Mineta

,

Shota Aizawa

,

Hizashi Yamada

, Toshinori Yagi, Nemuri Kayama,

Principal Nezu

,

Eri

,

Chiyo Shuzenji

,

Mei Hatsume

,

Hitoshi Shinso

, Mirio Togata,

Kota Izumi

,

Katsuma Shimano

,

Mahoro Shimano

,

Sorahiko Torino

, Enji Todoroki, Iruma Suzuki, Alice Asmodeus, Clara Valac,

Ameri Azazel

,

Shax Lied

,

Sabro Sabnock

,

Ronove Lomiere

,

Purson Soi

,

Garp Goemon

,

Caim Kamui

, Agares Picero,

Allocer Schneider

,

Andro Jazz

,

Crocell Kerori

,

Ix Elizabetta

,

Bathin Baraki

,

Eiko Oni

, Whis, Vados, Beerus,

Champa

,

Tim Willoughby

,

Jane Willoughby

,

Barnaby Twins

,Asta,

Yuno)

,

Secre Swallowtail

, Yami Sukehiro,

Nacht

,

Gordon Agrippa

,

Finral Roulacase

, Zora Ideale,

Gauche Adlai

,

Charmy Pappitson

, Noelle Silva, Nozel Silva,

Vanessa Enoteca

,

Grey

, Magna Swing, Luck Voltia,

Henry Legolant

, Liebe, Leopold Vermillion, Mimosa Vermillion,

Klaus Lunettes

,

Julius Novachrono

,

Patolli

,

Rhya

,

Vetto

,

Fana (elf)

,

Charlotte Roselei

,

Dorothy Unsworth

,

Rill Boismortier

,

Marx Francois

,

Francois

, William Vangeance,

Jack

,

Fuegoleon Vermillion

, Mereoleona Vermillion,

Kaiser Granvorka

,

En Ringard

,

Rebecca Scarlet

, Globby,

Kirsch Vermillion

Minions
everyone on the team, Hannah Anafeloz
Enemies
Riku(formerly in KH1), Heartless, Nobodies, Dream Eaters (Nightmares),

Anti Black Coat

, Subspacers, Castlevenoms, Zelnemies, Kremlins, Birdo (formerly), Maleficent, Pete, Master Xehanort, Organization XIII/True Organization XIII, Vanitas,

Brad Buttowski

, Oogie Boogie, Jafar, Iago (formerly), Lock, Shock, and Barrel (formerly),

Queen of Hearts

, Captain Hook, Ursula, Hades,

Hades (Fairy Tail)

, Scanty & Kneesocks (formerly),

Pain & Panic

, Jeff the Killer, Big Yellow, Kreamy Cold, Dr. Jacques von Hämsterviel,

Delia (Stitch)

,

Leroy

, Queen Chrysalis,

Mystique

, General Grievous, IT,

Shang Tsun

, Sephiroth,

Freddy Kruegar

, Deadpool,

Creeper

, Discord (formerly),

Stripe (Gremlin)

,

Boris the Animal

, Van Hellscream,

Moanatella Ghostier

, Nefera De Nile (at times), Gemini (sometimes),

Crabgrass

,

Bartleby Farnum

,

Hundun

,

Aggreggor

, King Dedede, (at times), Bowser, Wario (formerly),

Junjie

,

Ke-Pa

,

Fenghuang

,

Shredder (TMNT)

,

Plankton

, Vicky,

Slade

,

Madame Rougue

,

The Brain

,

Monsieur Mallah

,

The Joker

,

Penguin

,

The Riddler

, Tritannus, The Trix,

Chucky the Killer Doll

,

Scarecrow

, Shao Khan, Doctor Doom,

Brotherhood of Evil

,

Gizmo (Teen Titans)

,

Mammoth

,

Control Freak

,

Garret Bobby Ferguson

,

Garrot Bobby Ferguson Jr.

,

Destroyer of Worlds

,

Park Avenue

,

Thomas (Demon(Regular Show)

,

Trigon

, Green Goblin,

Rhino (Marvel)

,

Chesire

(formerly),

Vilgax

,

Zombozo

, Eric Raymon,

Looma Red Wind

, Argit (at times),

Xergiok

(formerly), Khyber,

Hope (Ben 10)

(formerly),

Billy Billions

,

Fistina

(at times),

Beagle Boys

,

King Candy

,

The Millennium Earl

,

Mortimer Mouse

,

Gaston (Beauty & The Beast)

,

Claude Frollo

,

Scar

,

Randall Boggs

,

Chernabog

,

Yzma

, Lady Tremaine, Mother Gothel,

Doctor Facilier

,

Mr. Smee

,

Mor'du

,

Shenzi, Banzai, and Ed

,

The Kankers

, Madam Mim, Lucifer, Judge Doom,

John Clayton

,

Monstro

,

Helga Sinclar

(formerly),

Horned King

,

Cruella De Vil

,

Queen La

,

Shadow Blot

, Aversa (formerly),

Walhart

(formerly),

Rinzler

(formerly),

Dr. Carver (Clone)

,

Professor Z

, Hannah Anafeloz (formerly),

Acer

,

Grem

,

Miles Axlerod

,

Chick Hicks

, Hopper,

Royal Pain

,

Chancellor Goodwin

,

Randy Pincherson

,

The Pack

,

The Gammas

,

Demona

,

Van Kleiss

,

Samara Morgan

(formerly),

Zuka Club

, Copy Kitten,

Katnappé

,

Wuya

, Crona (formerly),

PandaBubba

,

Chase Young

,

Hannibal Roy Bean

,

Katz

,

Medusa Gorgon

, Aracne Gorgon, Fuzzy Lumpkins,

GhostFreak

,

Destroyer of Worlds

, Mojo Jojo, HIM,

Delightful Children Forn Down the Lane

,

Father

, Cecil Turtle,

Femme Fatale

,

Dr. Psychobos

,

Jack O' Lantern

,

Circus Freaks

,

Darklos

,

The Glitch

,

Cree Lincoln

, Mr. Boss,

Mitch

,

Angela Blanc

,

Ash Landers

,

Alpha-152

,

Rig

,

Raidou

,

Genra

,

Kadokura

,

Captain Gut

,

Yuriko

,

Infini

,

Elysium

,

Voldo

,

Abyss

,

Cervantes

,

Inferno

,

Charade

,

Iska Farkas

,

Death (Castlevania)

,

Count Dracula (Castlevania)

,

Brauner

,

Mary Shaw

,

Eyeless Jack

,

Pitch

,

King Boo

,

Hallow Man

,

Captain Liliana

(formerly),

Dahlia Hawthorne

,

Lord Betrayus

,

Queen La

,

King Boom Boo

, Desiree, Slappy the Dummy, Kaptain Krazee,

Lily D

, Villetta Nu (formerly), I-No,

Zato-1

,

Valentine (Guilty Gear)

, Testament (formerly), Raven (Guilty Gear), That Man,

Actrise

,

Bigieu

,

Corpo dei Preti Armati

(at times),

Matthew (Vatican Section III)

(at times),

Heinkle Wolfe

(at times),

Yumiko Takagi

(at times),

Giriko

,

Free

,

Eruka Frog

(formerly),

Mizune

(formerly),

Mosquito

, Mother Gothel,

Pride

,

Envy

,

Lust

,

Sloth

,

Mannequin Soldiers

,

Teddy

,

Etemon

, Devimon,

Bakemon

, Katie Ka-Boom (in her monster form),

Mumbo

,

Gizmo (Teen Titans)

,

Mammoth

,

Mad Mod

,

Adonis

,

Blackfire

, Mother Gothel,

Gang Green Gang

, HIM,

Mother Mae Eye

,

Billy Numerous

,

Annabelle the Doll

,

Bathsheba Sherman

,

Ghostface (Scream)

, Selina
Likes
Peace, making friends, Riku, Kairi (love interest), Disney, his Pets, Cloud Strife, Auron, Tron, Sofia, students of Monster High and

Ever After High

, Crona, Wendy Marvell, reuniting with his friends, helping those in need in any possible way, making his friends happy, positive thoughts, making promises, keeping secrets, light, protecting others from harm, the king, Donald Duck, Goofy, Yen Sid, everyone happy
Dislikes
Villains, evil, any threat to Kingdom Hearts or the Worlds, being alone, people being used, being tricked, Donald's temper (sometimes), his most important things/friends being taken away, friends in danger, Organization XIII/True Organization XIII stalking him, the darkness
Powers and abilities
Character summoning, small control over light, Acrobacy, superhuman strength, superhuman endurance, Flowmotion, Divine Powers, Drive Form, Limits, Link System, Reaction Command, Trinity, leveling up, All Three

Haki

,

Wind-Wind Fruit

Weapons
Keyblade
Fate
Quote
[Source]
Sora is the main protagonist of Square Enix's best-selling Kingdom Hearts series. Introduced in the series' first game in 2002, Sora is a cheerful teenager who originates from Destiny Islands and has been best friends with Rika and Kairi since early childhood. When they plan to go on a journey to see other worlds, they are separated by creatures known as Heartless. Fighting them, Sora obtains a weapon called the Keyblade, which makes Donald Duck and Goofy recruit them in their journey across various worlds to aid King Mickey, while Sora searches for their friends, who were sucked in by the darkness. In the meantime, the trio protect the worlds they visit from various villains. Sora has also made supporting appearances in a few games from the series, and reprised their role in manga and novel adaptations of the games. The main series focuses primarily on Sora's own journey and their growth as a Keyblade wielder, while several side stories follow the characters that are linked to Sora. Sora is four years old during the events of Kingdom Hearts Birth by Sleep, fourteen during Kingdom Hearts through Kingdom Hearts 358/2 Days, and fifteen during the events of Kingdom Hearts II through Kingdom Hearts 3D: Dream Drop Distance. Sora is the original persona of their own Heartless and Roxas, the source of Xion's memories, and the carrier of Ventus's heart. Sora's original design was created by Kingdom Hearts series director and character designer Tetsuya Nomura during a discussion between Disney and Square about who should be main character of the series. Wanting it to be an original character, Nomura made various sketches of their until it met the approval of Disney. Nomura came to regard Sora as their favorite character from all the ones he has designed, and wanted to emphasize the importance of them despite being an ordinary kid. Throughout the series, Sora has been voiced by Haley Joel Osment in the English version and Miyu Irino in the Japanese version. As a child, Sora was voiced by Takuto Yoshinaga in Japanese and Luke Manriquez in English, respectively. Sora's character has received mainly positive critical response due to their interactions and development across the series and has also appeared in various popularity polls from video game characters. Sora's name is derived from the Japanese word for "sky".
Sora is also the hero chosen by the keyblade, and also one of the MAIN HEROES that is the supreme leader of the entire team. They are the leader for lots of reasons and keeps the team together with their heart.
Info
Personality
Sora has a typical brave and heroic personality, meaning he'll willingly risk his life for people he doesn't even know yet, as shown when he tries to save Ansem the Wise from the explosion, to no avail. He's extremely loyal to his friends, and has been shown to be extremely forgiving to Riku (even forgiving Riku for the times he has tried to kill him), and is highly protective of Kairi. He constantly thinks positive and is therefore highly optimistic. Throughout his journeys, he readily puts aside his own personal goals to help those in need.
Sora is an upbeat and brash person, and although he is simple minded at times, he has a strong sense of justice. Sora has matured over a year's time, for instance, when battling enemies in the game, he seems to have a more serious expression on his face. Sora is more confident than before and takes charge of his group. He is also quite caring and reassuring to his other-world friends such as when Beast quits after Xaldin steals his rose. Sora reassured him that they would get it back.
Sora seems to have a remarkable capacity to forgive, even to his sworn enemies; when Maleficent loses control of the Heartless to Organization XIII and is overwhelmed by Dusks in order to allow Sora's group to escape, Sora is clearly concerned for her and is only stopped from helping her by being restrained by Donald.
Another prominent example is when he forgives Naminé for rewriting the majority of his memories, despite the severity of her doings. More examples would be when he shows gratefulness towards Ansem, Seeker of Darkness, despite all the harm he had caused, for saving Kairi's life, unaware that he is actually a disguised Riku, and when he forgives Axel for kidnapping Kairi and even remains by his side as he fades from existence. Sora quickly forgave Neku who was going to hand him over to Young Xehanort as part of their agreement.
Sora seems to have a strong impact on those around him. When Ansem the Wise said a nobody can not have feelings, Roxas cannot hate Sora. Riku stated that if Roxas had met Sora, maybe it would be different. He has strongly impacted the lifes of even his enemies. After Axel had an encounter with Sora, there was a difference in him. Axel seemed to have had gained the ability to feel emotions again after he met Sora. His love is what restored him to being whole again without having to kill Roxas, according to Ansem The Wise. Sora seems to make a new attachment with everyone and sees the good before the bad in them. Sora's bright personality cheers everyone up even in the worst of times.
In Kingdom Hearts, he puts Riku and Kairi above all else; when telling Tarzan which friends he is missing, he starts to mention Donald and Goofy, but stops himself and instead says he is looking for Kairi and Riku. However, another reason for this could be that he had an argument with Donald before crashing into the tree house in Deep Jungle, which is further expanded on by the fact that he refers to Donald as "the loud one".
However, he and Donald at first appear to be genuinely happy to see each other after they reunite at Jane Porter's campsite before turning their backs on each other, proving once more his capacity to forgive. In Kingdom Hearts II, he puts all four of them on an equal level. A prominent example of this is when Goofy is apparently fatally injured after getting hit in the head by a rock during the Battle of Hollow Bastion; Sora is clearly traumatized by Goofy's apparent death, and utters, "This is not happening. It can't be happening. It can't". It is shown that, by Kingdom Hearts II, Sora views all friends equally, no longer holding Riku and Kairi above the others. This can be seen when he hesitates to locate Riku and Kairi, and instead chooses to help Leon and the Hollow Bastion Restoration Committee, against King Mickey's wishes.
On the other hand, Sora shows little tolerance for cowardice and selfishness, criticizing both Hades and Iago for being cowardly and selfish, though ultimately forgiving the latter when he proved genuinely sorry for his actions.
Like most children his age, Sora shows a highly competitive streak, as he often competes with Riku over numerous things. When he asks to fight Hercules alone in the Hercules Cup, Donald calls him a show-off, and Goofy says in Chain of Memories, "Whenever there's a contest, you're always rarin' to sign up". He doesn't like to be called a kid, but prefers to be called Sora.
Though he is far from stupid, Sora has often seen to be highly gullible and oblivious to what should be obvious. For example, he fell for Mulan's attempt at passing for a man; proceeding this, Mushu stated that Sora "could fall for anything". Ironically, he doesn't let his enemies fool him as easily. An example would be when he didn't fall for Xemnas's attempt to play on Sora's sympathetic side, which was far more convincing than Mulan's attempt to appear as a man.
Sora is often quick to anger whenever he's confused, and is quite childish and silly at times. He can also be seen as quite impulsive, as he tends to jump into things without thinking them through beforehand. While simple-minded and naive at times, he has a strong sense of justice, like when he proves Alice's innocence by finding pieces of evidence around Wonderland.
Sora also shows somewhat of an admiration of sea pirates during their first visit to Port Royal, wherein he is excited to meet Captain Jack Sparrow and even states that he hopes that they would be able to "take a pirate ship out for a spin" (though he tells Donald and Goofy that he was merely joking about it). Of course, he likely gets over this after Captain Barbossa double-crosses them.
Strangely enough, he doesn't show this admiration for Captain Hook or his pirate ship, probably due to the fact that Hook was holding both Kairi and Wendy captive on the ship. He was also eager to meet Santa Claus during their first visit to Halloween Town in Kingdom Hearts II (and he also shows lots of disappointment when Santa told him about the time he announced to everybody that he did not believe in Santa Claus, apparently at the urging of Riku). He also shows an interest of being king when he went to the Pride Lands, showing dismay when he was told that he didn't have the right qualities, and when he was leaving Pride Rock with Nala.
Also, Sora does not seem to have experience with computers, as evidenced in the episodes in Radiant Garden and Space Paranoids—he hits the computer keyboard hard while in Radiant Garden, and whilst he was in Space Paranoids, he did not understand a single word Tron said, as it all appeared to be tech jargon. However, he does at least seem to know how to use a computer, but with very little skill, as a journal page of the story calls him "hardly computer-savvy", this is shown more when he hits the keyboard with his fists, expecting it to do what he wants. This is most likely because he lived on Destiny Islands all his life and probably didn't have access to computers there.
On occasion in Kingdom Hearts II, Sora seems to unintentionally show somewhat of a disrespect towards people of higher authority than himself upon meeting them. For example, when meeting Yen Sid, Donald and Goofy respectfully bow to him, while Sora greets him by simply saying, "Hey there!". Goofy is clearly shocked by this, and Donald shouts at him to show some respect. When meeting Queen Minnie, Sora simply asks, "Where's the King?". This leads to Donald grabbing him by the ear and asking Minnie to excuse him.
When Sora and King Mickey were disputing about Ansem's identity, Sora, thinking that he has forgotten who Ansem is, drags King Mickey by the arm in order to show him the portrait of Xehanort in Ansem's study. However, when meeting Princess Jasmine again in Kingdom Hearts II, he actually does bow to her, along with Donald and Goofy. He, Donald, and Goofy also bow in respect to Simba as the new king during their second visit to the Pride Lands.
On the team, Sora is still the same person he always is. He makes sure everyone doesn't turn on each other and keeps a sharp eye out for the safety of his friends. Though he has had is own flaws such as losing his temper when it comes to protecting his friends, (even Kairi) and doing the right things all the time but with costs.
Appearance
Sora first starts off appearing tanner and somewhat lankier than his rival, Riku. He seems to portray more of a typical teenage boy's looks. Sora has spiky brown hair (although in Kingdom Hearts II, his hair does change from a dark brown to a more caramel color) along with blue eyes. Sora's appearance does not change that much throughout the series besides growing taller, a slightly different hair style, tanner skin, a slightly deeper voice, and having more matured looks. Sora goes through many costume changes throughout the series.
His original outfit consisted of a Mickey Mouse style outfit, containing large yellow shoes, a white and black overjacket as well as a red jumpsuit and a pair of white with yellow gloves with his signature crown necklace and crown chain. This outfit is the main outfit in Kingdom Hearts and Kingdom Hearts: Chain of Memories. Interestingly, after Sora uses the Keyblade of People's Hearts to free Kairi's heart, his hair appears to be lighter. Using Donald's magic, his appearance is changed to that of Vampire Form and Merman Form in certain worlds.
In certain scenes in both Kingdom Hearts and Kingdom Hearts Birth by Sleep, a younger version of Sora appears. As a child, Sora's hair was lighter than it was in Kingdom Hearts, more closely resembling his hair color in Kingdom Hearts II, and it was not as spiky. Clothing-wise, Sora wore what looks like a white T-shirt with blue lining and red shorts with a maroon pocket on each leg, as well as brown sandals with yellow straps.
His outfit considerably changes in Kingdom Hearts II as it turns into a black and silver outfit that, while remaining baggy, is like his original outfit. It contains a darker style using many zippers and extra leggings but still retains his crown necklace. For a short while in Twilight Town, he does wear his first outfit. With the institution of Drive Forms, his outfit can turn into different appearances for Valor Form, Limit Form, Anti Form, Wisdom Form, Master Form, and Final Form.
While he retains his typical appearance in most worlds, in certain worlds Sora's appearance is altered, either by Donald's magic or his magical Kingdom Hearts II outfit, in order to allow himself to blend in with the inhabitants of those worlds.
His appearance alterations are listed here:
In

Atlantica

, Sora takes on the appearance of a merman with a blue dolphin tail rather than a fish tail and a dorsal fin. While in this form, Sora can breathe underwater and swim much faster than he can in his human form, and also move up and down. Sora cannot Drive or Summon in this form; in Kingdom Hearts II, he is unable to attack at all, seeing as the world has been altered to progressing the story through musical numbers.
In

Halloween Town

, Sora takes on the appearance of a vampire with a pumpkin-like mask over one side of his face, complete with fangs and bat-like wings. This form has no special abilities. When in Drive Form, his mask changes rather than his clothes (a devil-mask slightly reminiscent of a Bomb for Valor Form, a Black Mage-like mask for Wisdom Form, a splicing of both for Master Form, a gold crown for Final Form, a heart for Limit Form, and a Shadow Heartless for Anti Form). In this form, the appearance of Sora's Keyblade also changes to greyish tones to match the surroundings of Halloween Town.
In

Christmas Town

in Kingdom Hearts II Final Mix, his attire changes from a vampire to a black Santa Claus outfit. When in Drive Form, aside from his aura, movement and manner of Keyblade wielding, the color of the hat will slightly tint to match the corresponding Form. Additionally, the symbols of the corresponding Form will appear on the hat: a red Fleur-de-lis for Valor, a blue flame for Wisdom, a gold cross for Master, a silver N-shaped rune for Final, a whitish crown for Limit, and a Heartless emblem for Anti Form.
In the

Timeless River

, Sora's appearance changes to mirror the style of 1920s-era Disney cartoons. His skin and clothing are black-and-white, his arms and legs are long and scrawny, and he, like all other characters in this world, has taken on his very first appearance design (from the original Kingdom Hearts). He has no special abilities in this form, and when Driving, the icon of Sora by the HP Bar tints color slightly on the outline to reflect the Form transformed into, apart from the aura, manner of movement and Keyblade wielding that each Form displays; red for Valor, blue for Wisdom, yellow for Master, and white for Final. For Anti Form, however, he merely turns into a black cartoonish shadow of himself. For Limit Form in Kingdom Hearts II Final Mix, his icon is tinted purple.
In the

Pride Lands

, Sora is transformed into a brown-furred lion cub. His spiky hairstyle is now present as a mane, though he retains his crown-shaped necklace. He wields the Keyblade in his mouth. While Sora is unable to Drive or perform Summons in this form, he can move with greatly increased speed and agility. The Dash ability in this form is identical to the Mermaid Kick in Atlantica.
In

Space Paranoids

, Sora is converted into a data form, wearing robot-like armor with blue circuit patterns all over his body. In this form, the appearance of Sora's Keyblade also is changed to have glowing blue circuit lines as well. Sora has no special abilities in this form, and when Driving, Sora's circuit lines change color to reflect the Form transformed into (i.e. red for Valor Form, dark blue for Wisdom Form, yellow for Master form, white for Final Form and black with dark purple circuits for Anti Form. For Limit form, the circuits use Limit Form's colors and, unlike the other forms, are arranged as such, i.e. silver torso, red pants and yellow shoes).
In Kingdom Hearts 3D: Dream Drop Distance, Sora's outfit while within the Sleeping World combines elements from his attire in both Kingdom Hearts and Kingdom Hearts II. The new outfit contains large yellow shoes, a silver and black overjacket with crimson and white trimming, a black vest with an "X" on the front, crimson pants and a pair of black with yellow gloves with his signature crown necklace and crown chain.
Abilities
Keyblade
Sora gained the ability to wield the Keyblade when he reached out his heart to Ventus after sensing Ventus's shattered heart. By joining his heart with Ventus's he gained the ability to wield his own Keyblade, as well as Ventus's He Can Also Use It To Become Garo.
Sora's Keyblade is a Keyblade from the Realm of Light, and it appears before him as his home world, Destiny Islands, is consumed by the Heartless. Its default form is the Kingdom Key, which uses a Hidden Mickey as its token.
Sora is sometimes able to use other wielders' Keyblades; for example, when fighting Roxas he is able to steal Roxas's Oathkeeper and Oblivion, for a total of three Keyblades, and at one point during their final battle with Xemnas, Riku lends his Way to the Dawn to Sora.
Sora's battle style primarily consists of strong two-handed strikes.
With his Synch Blade ability, Sora can also wield two Keyblades at once, though he has yet to do so outside of his Drive Forms. Sora's Synch Blade ability stems from his possession of Ventus's heart within his own. As Sora's Nobody, Roxas also possesses Synch Blade.
Magic
Sora is very skilled in various basic magic spells (such as Fire, Blizzard, or Thunder), even more so after training with Merlin. These spells allow him to weaken Heartless that are more vulnerable to certain elements. He can also use Cure to heal himself and his allies from injuries as well as restore HP and revive a fallen party member.
In Kingdom Hearts II, his basic combo is much stronger and he gains the Drive Form ability after obtaining new clothes, which give him more mastery over his strengths, speed, magic, and Keyblade. In addition to the abilities that each form grants him, Sora's speed and strength are also increased.
In Kingdom Hearts II, he learns to use Limits with party members to form a strong, special type of attack which takes all of his MP.
With a summon gem, card or charm in hand, Sora learns to the ability to summon a specific character and temporarily aid him in combat. Each character has a special power that makes them helpful. He first learns summon in Kingdom Hearts when he finds Simba's gem after his world was destroyed and brings it to the Fairy Godmother, who helps restore his spirit form; and then, he gathers five other summons, two of which did not start as summon gems.
He loses all of the summon gems when their true forms are restored. In Kingdom Hearts: Chain of Memories, he learns to summon using cards instead of gems. In this game, he can use all previous summons, with one addition: Cloud. In Kingdom Hearts II, Merlin gives him a summon charm that allows him to call for a specific character to aid him. Then, he locates three other summon charms that allow him to summon more powerful characters.
Miscellaneous
Sora has become very powerful over the length of the series, being able to slay over a thousand Heartless in a single battle without rest, showing only slight fatigue afterwards; fight and defeat all but a few members, who Riku, the Riku Replica, and Axel defeated, of the powerful Organization XIII. Sora is also able to hold his own against legendary swordsmen such as Cloud, Leon, and even Sephiroth (although, in their encounter in the second game, Sephiroth seems uninjured after the battle, even though he supposedly lost and admits that Sora is "very skilled"), defeat other highly skilled Keyblade wielders, such as Riku, having defeated him on several occasions even when Riku gained a large increase in power when possessed by Ansem, and defeated Roxas who was at full power and before Sora himself gained his full power; and fight and defeat the countless Disney villains that have faced him (even gods like Hades and Chernabog).
In the manga, Sora defeats Guard Armor and Cerberus in a single blow (though the latter had already been worn down by Hercules before Sora entered the fight). The Trick Master also faces the same fate in Wonderland. He becomes even more powerful if he uses his Drive Forms, which unlock some of his hidden power, though he requires the power of his party members to do this. After he defeats Roxas, he unlocks Final Form, gaining his full power as the Keyblade Master of the Realm of Light as well as Roxas's awakening from his slumber inside Sora, which also awakens the other half of his power.
However, Sora is nearly helpless without his Keyblade. Even Shadow Heartless take a huge number of hits for him to kill without it. However, before he left Destiny Islands, he could not even damage the Heartless without the Keyblade. His supposed weakness may be caused by the weapon he wields. When Sora is not in possession of his Keyblade, his only available weapons are the sparring weapons, Wooden Sword and Struggle Bat.
If he is given proper "normal" weapons (for example, a normal sword made of steel), he can probably still fight well, although he might not be able to fight as well as when he uses the Keyblade. However, he is not utterly useless in real combat without it; he is still able to cast magic with no major decrease in power, whether he has the Keyblade or not (as long as he knows how).
While not a necessary talent for battle, Sora, as seen during the Kingdom Hearts II visit to Atlantica, is shown to be a talented singer, as he is frequently paired up with Ariel, who is widely renowned in Atlantica for her singing voice, in Sebastian's musical numbers. However, Sora is only heard singing in two songs, namely "Under the Sea" and "A New Day is Dawning", and even then, he only has a few lines for both. He also sings a few lines with Donald and Goofy after opening the Gate in Atlantica. Sora is also shown to share Roxas's ability with a skateboard, demonstrated in worlds including, but not limited to, Twilight Town and Hollow Bastion/Radiant Garden.
On many occasions, Sora demonstrates physical abilities that could be considered superhuman. This is probably the result of possessing the Keyblade. A few examples of of his superhuman abilities are listed here:
In the Deep Jungle, he has shown great durability when he falls a great distance and crashes headfirst through the roof of the treehouse, emerging alive and uninjured, but slightly dazed. Similarly, when Sabor slashes him with his claws and knocks him back into a wall, he quickly gets up and fights back.
In the Olympus Coliseum, he has shown to have incredible strength when he is able to lift up crates and barrels without showing any limits due to the possession of the Keyblade. Sora also often overpowers opponents much larger than himself.
He can either glide or actually fly, the latter of which only in Neverland, the End of the World, and the final battle with Ansem.
He is capable of leaping incredible distances, such as jumping up to the ceiling of the ballroom in Beast's Castle and between buildings and Xemnas's two cannons in the final battle with him in Kingdom Hearts II.
He can cut through solid concrete and other durable forms of matter, even whole buildings.
He can either teleport or move too fast to be seen that he when using the "Warp Snipe" reaction command, the Teleport Sleight, or Final Form's Final Arts.
Sora also seems to be capable of bending the universe's laws of nature to an extent:
His memories seem to bind every character in the story, connecting them to himself in some way.
He is able to pour almost all of his power into his Nobody, Roxas and Roxas's imperfect Replica, Xion, at the same time.
Characteristicts
Sora appears as a spiky brown-haired child who, when first introduced, wears a red shirt alongside red pants as well as a white and blue jacket covered by keychains. Upon traveling to certain worlds, Sora's appearance is altered by Donald Duck's magic to adapt to different environments such as turning into a merman within the sea. After undergoing a significant growth in Kingdom Hearts II, he is given a new outfit given by Flora, Fauna, and Merryweather similar to the previous one but mostly black. When battling, Sora's outfit can change into other designs depending on the player's choices. Sora's Keyblade's primary form is the , resembling a classic skeleton key approximately 3.5' long, with a long silver keychain extending from the hilt, and a Mickey Mouse token on the end of the keychain. But through using Keychains, the Kingdom Key can assume a variety of unique forms. During Kingdom Hearts II he also dual-wields Keyblades but their form depending on the players' use of Keychains.
Across the series, Sora is depicted as a cheerful teenager who cherishes his friendships and states that thanks to them he gains his strength. As a result, several of his enemies use his friends as a bait to use the Keyblade for their purposes. Although Sora is not the real Keyblade's chosen warrior to protect the worlds, his actions across the series cause others to believe Sora will be able to save the ones close to him.
Story in Kingdom Hearts
Before Kingdom Hearts Birth by Sleep
After Ventus's heart is damaged by the creation of Vanitas, Master Xehanort brings the unconscious Ven to the Destiny Islands. Here, Sora's newly born heart encounters Ven in his Dive to the Heart. He offers to join hearts with Ven until Ven's heart can heal. This connection mends Ven's damaged Station, and as a side effect, it causes Vanitas's face to resemble Sora's.
Sora and Riku grow up together on the Destiny Islands as best friends and rivals. They are often seen around the islands battling with wooden swords, racing, and competing in any other way they can think of.
Kingdom Hearts Birth by Sleep
When Sora is four years old, he encounters Terra and Aqua, two Keyblade wielders, on separate occasions. He never speaks with Terra, but they see each other from a distance. Terra shows no interest in Sora because he is unable to sense his potential, and is instead attracted to Riku. When Aqua meets Sora and Riku, she senses that their friendship parallels that of Ventus and Terra, and she tells Sora to protect Riku if he ever falls into darkness. Sora, despite his confusion, agrees.
Later on, Sora and Riku rest on a beach. When they prepare to go home, Sora suddenly feels sad. Riku tells him that maybe someone in another world is in pain and encourages him to reach out with his heart. Sora successfully calls to Ventus, whose heart has been lost after the destruction of Vanitas and the χ-blade. Ven's heart makes its way to Sora's Station in the Dive to the Heart, and Ven asks if it can stay with Sora while he sleeps. Sora, wanting to make Ven better, happily accepts, and Ven's heart merges with him.
Between Kingdom Hearts Birth by Sleep and Kingdom Hearts
Some time later, a young girl named Kairi arrives at the Destiny Islands from another world during a nighttime meteor shower. Not long after that night, Sora and Riku explore a small, hidden cave on their islands, in search of a "howling monster". They are disappointed to find only a featureless door in the "Secret Place", and they decide to someday leave the island and have real adventures. As they leave, they decide to go see "the new girl", and Riku, unbeknownst to Sora, looks back at the door to see the Keyhole of the Destiny Islands.
Sora and Riku befriend Kairi, and the three quickly become inseparable as they play together on the islands. Often during the next several years, they often wonder about what lies beyond their small world, prompted by the mystery of Kairi's forgotten home.
Kingdom Hearts
Several years later, Sora, Riku, and Kairi start building a raft, in the hopes of sailing to other worlds. Sometime during construction, Sora dozes off on the beach, and has an odd, prescient dream, in which a mysterious voice guides him through a dark realm where he fights strange monsters. Sora is awakened by Kairi, and he resumes helping with the preparations for their voyage. Over the next couple days, he searches the island for building materials and provisions, while taking the time to play-fight with his friends and compete with Riku. Riku repeatedly teases Sora over his relationship with Kairi, and tells him to share a Paopu Fruit with her. Sora enters the Secret Place while foraging, and draws himself giving a paopu fruit to Kairi on the wall. He suddenly encounters a shadowy figure who speaks of the world being consumed by darkness and taunts Sora about his ignorance of the outside world before disappearing.
That night, an severe storm hits the small island. Sora comes to check on the raft, and he finds a strange, dark force hovering overhead, and the islands overrun with Shadows. He finds Riku, who simply tells him that the door has been opened to the outside world and that he is not afraid of the darkness beyond it. As Sora tries to reach towards Riku, the two begin sinking into darkness. However, before Sora is swallowed by darkness, he receives the Kingdom Key, which dispels the darkness around him. He uses it to fight his way to the Secret Place, where he finds Kairi in a daze. Before he can get to her, the mysterious door bursts open with a blast of dark wind. Kairi disappears and Sora is blown outside, where he faces a Darkside on the rapidly disintegrating island. The two are swept away into the darkness.
Sora falls through a Corridor of Darkness into Traverse Town, where he finds more Heartless before meeting Leon and Yuffie, who explain the nature of the Keyblade, the Heartless, and Ansem to him. When they are attacked by Heartless, Sora is forced to part with Leon and Yuffie. He makes his way to the town's Third District where he meets Donald Duck and Goofy, and the three of them take down a swarm of Heartless and the Guard Armor. After introductions, Donald and Goofy ask Sora to come with them to other worlds, as per King Mickey's request, and Sora agrees, hoping to find Riku and Kairi.
After traveling to numerous worlds, they find Riku on a return trip to Traverse Town. Sora discovers that Riku is also searching for Kairi. Riku shows a surprising affinity for the Keyblade, taking it from Sora right from under his nose, before returning it at will. Sora and Donald argue about whether Riku can travel with them, but Riku disappears. Satisfied with the knowledge that Riku is fine, Sora resumes his quest to find Kairi, unaware that Riku is slowly being turned against him by Maleficent.
As his journey continues, Sora makes many new friends throughout many worlds, and he becomes much closer to Donald and Goofy as well. He also repeatedly crosses paths with an increasingly hostile Riku, and in Neverland, Riku finally turns on Sora, revealing that he has been given the power of darkness and has found Kairi, before summoning AntiSora and throwing Sora into the hold of Captain Hook's ship.
Sora, undeterred, continues on to Hollow Bastion, where he encounters Riku once again. Riku reveals that he is the true master of Sora's Keyblade, taking it for his own. Donald and Goofy reluctantly follow Riku, as per King's instructions, and Sora is left alone with the Beast, armed with only a Wooden Sword. The two make their way into the Entrance Hall of the castle, where they are temporarily separated. Riku confronts Sora again, accompanied by Donald and Goofy. When Sora refuses to back down, Donald and Goofy step in to defend him from Riku's attacks. With his heart strengthened by his bonds of friendship, Sora reclaims the Keyblade, and the three defeat Riku, who retreats. Continuing through the hordes of Heartless infesting the castle, they make their way to the Chapel, where they fight and defeat Maleficent.
When they reach the Grand Hall, they find Kairi's supine body. Riku, now possessed by Ansem, reveals that Kairi has lost her heart, and that it is inside Sora. Ansem attempts to extract Kairi's heart from Sora with the Keyblade of People's Hearts, in order to complete the final Keyhole. Sora fights back and defeats Ansem, but in order to save Kairi, Sora stabs himself in the chest with Ansem's Keyblade, freeing Kairi's heart and turning Sora into a Heartless. While in his Heartless state, Sora follows Donald, Goofy, and Kairi as they leave the castle. Kairi is somehow able to recognize him and restore him to his body. The group flee the growing flood of Heartless and retreat to Traverse Town, where Sora prepares to return to Hollow Bastion and free Riku from Ansem. Kairi gives Sora her Lucky Charm, and tells him that she will be with him wherever he goes.
Sora returns to Hollow Bastion and successfully seals the final Keyhole. He is then reunited with Leon, Yuffie, and Aerith, who tell him that Hollow Bastion was their previous home. The newly revived Princesses of Heart tell Sora that Ansem has departed for another world. Sora and company track Ansem to the End of the World, a Heartless world made of the remnants of all the worlds destroyed by the darkness. Sora, Donald, and Goofy find Ansem on the remains of Destiny Islands, where they fight with him. Their battle brings them to the endless abyss just outside the Door to Kingdom Hearts, where they finally defeat Ansem and his World of Chaos. In desperation, Ansem tries to open Kingdom Hearts, but as Sora realizes that beyond the door is light, that light bursts out and seemingly destroys Ansem.
Sora, Donald, and Goofy attempt to close the door before the Heartless can come through from the Realm of Darkness, and they are helped from the other side of the door by a freed Riku, as well as King Mickey, who holds back the Heartless. As the door closes, Riku asks Sora to take care of Kairi, and Sora and Mickey use their Keyblades to seal the Door to Darkness, leaving Riku and Mickey on the other side.
As the End of the World breaks apart, Sora finds Kairi and promises to return to her before they are separated once again, with Kairi returning to Destiny Islands. Sora, Donald, and Goofy end up on a path in a grassy field, thinking about how to find Riku and Mickey, when Pluto appears with a letter from Mickey, and they follow him into the distance with renewed hope.
Kingdom Hearts: Chain of Memories
After following Pluto all day, Sora, Donald, and Goofy set camp on the path. During the night, Sora wakes up and follows the path to a crossroads. A mysterious man in a hooded black coat appears and tells him, "Along the road ahead lies something you need. However in order to claim it you must lose something that is dear to you". The man disappears down a path, and Sora, followed by Donald and Goofy, follows the path to Castle Oblivion. When they suddenly get the feeling that their missing friends are inside the castle, they enter, and the stranger reappears to introduce them to the castle's strange mechanics.
The three travel from floor to floor, exploring memory-based facsimiles of worlds they have visited in the past, and learning lessons about memory from their residents. They eventually discover that their memories are disappearing as they continue, along with the contents of Jiminy's Journal. They also encounter other members of the mysterious Organization, who taunt and coax Sora along the way. Gradually, Sora begins to remember a girl he once knew on the Destiny Islands, Naminé. As his memories paradoxically become stronger, and upon discovering from Larxene that Naminé is being held in the castle, Sora becomes determined to find her.
After Sora clears the seventh floor of Castle Oblivion, he encounters Riku, who declares that he will be the one to rescue Naminé and that she doesn't want to see Sora. The two fight multiple times in the castle's halls, with increasing ferocity. As Sora's memories of Naminé become stronger, and as his memories of Kairi fade away, Sora becomes obsessed with finding Naminé. Vexen, hoping to undermine Marluxia's plans, warns Sora not to blindly trust his memory, after luring him into a memory-based Twilight Town; however, before Vexen can tell Sora about the memories from "the other side of [his] heart" and the existence of Roxas, he is eliminated by Axel.
Riku appears before Sora again, as he leaves the eleventh floor. They discover that they both have exactly the same memories of Naminé, as well as identical charms, supposedly given by Naminé. Riku angrily fights Sora, calling his charm fake, and runs off after being defeated. Sora becomes even more fixated on finding Naminé, and Donald and Goofy worriedly warn Sora to be careful. Sora runs off in a fury and enters the next memory-world, Destiny Islands, alone. After defeating the Darkside, Sora finally meets Naminé, who has escaped Marluxia's custody at Axel's prompting. Naminé tries to remind Sora of Kairi, but Riku interrupts, challenging Sora again for the right to protect Naminé. In order to stop Riku, Naminé breaks the memories in his heart. Larxene arrives, and she reveals that Riku is a replica created by Vexen and that Naminé has been manipulating both his and Sora's memories as part of Marluxia's plot to take control of the Organization by controlling Sora. When Larxene attacks, Donald and Goofy arrive to support Sora, who manages to eliminate her.
Naminé explains how she manipulated everyone's memories at Marluxia's command, but Sora forgives her, stating that his feelings are real, even if his memories aren't. Sora, Donald, and Goofy head for the thirteenth floor to face Marluxia, so that Naminé can restore their memories, while Naminé stays behind with the Riku Replica. Upon entering the thirteenth floor, the three promise to stick together, even if they lose the rest of their memories. They eventually come across a battle between Axel and Marluxia, arriving in time to see Axel preparing to attack Marluxia through his shield, Naminé. Sora challenges Axel, after saying that Marluxia will be next. Marluxia escapes during the battle, as does Axel upon his defeat.
Sora, Donald, and Goofy track down Marluxia, who commands Naminé to erase Sora's memory and destroy his heart. Naminé refuses, but Sora tells her to do so in order to protect herself. The Riku Replica arrives, having come to his senses, and he separates Naminé from Marluxia while Sora takes him on. Although Sora wins, Marluxia reveals that he was fighting a decoy. Sora leaves Naminé in the Riku Replica's protection while he, Donald, and Goofy enter Marluxia's room to face him. After a grueling battle, Marluxia is destroyed, and Sora locks the door to the room. The Riku Replica leaves, and Naminé has Sora, Donald, and Goofy enter Memory Pods so that they can sleep while she reassembles their memories. Although the process will cause them to forget Naminé, Sora promises that the memory of her will stay in his heart and that he'll find her again. Right before he goes to sleep, Naminé tells Sora to focus on remembering Kairi, as the memory of her will illuminate his other memories, which are lost in shadow.
In the meantime, the real Riku, who has appeared in the lowest basement of Castle Oblivion and made his way up to the second basement, meets Naminé, who brings him to where Sora's Memory Pod is. Riku refuses her offer to seal his darkness inside his heart, saying jokingly that he can't tell off Sora for sleeping if he himself is asleep. He leaves, telling Naminé to take care of Sora.
Kingdom Hearts 358/2 Days
Several weeks after Sora goes to sleep, Naminé and DiZ move the Memory Pods to Twilight Town's Old Mansion, making it their base of operations. During the course of restoring Sora's memories, Naminé discovers that some memories are not returning. She realizes that the cause is the existence of Roxas, Sora's Nobody, and Xion, a replica of Roxas created by Organization XIII. Xion, designed to become a duplicate of Sora, absorbs Sora's memories through Roxas, which causes her to dream, to collapse during missions, and, eventually, to take Sora's form. Eventually, the flow of memories slows to a stop, even after Xion is defeated and absorbed by Roxas. In response, DiZ sends Riku to capture Roxas, with the intention of merging him with Sora.
Kingdom Hearts II
"A scattered dream that's like a far-off memory. A far-off memory that's like a scattered dream. I want to line the pieces up... yours and mine."
—Sora in the beginning of Kingdom Hearts II
During Roxas's six days in the Simulated Twilight Town, Sora's restoration picks up dramatically, causing Roxas to dream every night and to black out randomly during the day. Late on the first day, Sora subconsciously reaches out to Roxas, and on the fourth day, he speaks to Kairi when Roxas accidentally connects with her. Roxas finally sees Sora on the sixth day, when he finds the Memory Pods in the Mansion's basement.
After sleeping for most of a year, Sora, Donald, and Goofy awaken in the basement of the Old Mansion with their memories from before Castle Oblivion restored. They leave and explore Twilight Town, with Sora feeling a strangely familiarity with the town. They meet Hayner, Pence, and Olette, who claim to have seen Mickey near the Train Station. They are ambushed at the station by Dusks, but they are saved by Mickey, who dispatches the creatures and directs them to board a specific train. Hayner, Pence, and Olette arrive to see Sora off, and Sora is briefly overcome by emotion.
Sora meets Yen Sid, who describes the situation of the worlds, including the still-present Heartless, as well as the Nobodies and Organization XIII.
The train takes them to the Mysterious Tower, where they encounter Pete, who has been working under Maleficent. After defeating Pete's squad of Heartless, they ascend the tower to meet the sorcerer Yen Sid. Yen Sid fills the trio in on the current state of the worlds, as well as introducing them to the Nobodies and Organization XIII. Afterwards, Flora, Fauna and Merryweather provide Sora with new clothes containing new powers, and Yen Sid sends them on their way in the Gummi Ship.
Their first stop is Hollow Bastion, currently being reconstructed by the Hollow Bastion Restoration Committee, made up of Leon and company. Organization XIII sets a group of Nobodies on the town, but Sora and Leon drive off the attackers. The members of the Organization appear briefly to confront Sora before leaving, except for Xigbar, who hangs back to comment cryptically about Sora's similarity to another before exiting. Shortly after, the Keyblade opens the path to the next world, and Sora and company head out. They visit a number of worlds, defeating the Heartless unleashed upon them by the Organization and Pete, as well as meeting old and new friends.
Sora, Donald, and Goofy are summoned to Disney Castle which is under attack by the resurrected Maleficent, who has sent Pete into the past to destroy the castle's Cornerstone of Light, which protects it from darkness. With Merlin's help, Sora ventures into the past and manages to stop Pete, saving Disney Castle from being taken over by Maleficent.
On a return trip to Twilight Town, they fight off a horde of Nobodies led by Saïx. Saïx expresses concern for Sora's safety, informing him that his fellow member, Axel, intends to turn him into a Heartless, and warning him not to be reckless, lest he end up like Riku. After Saïx leaves, Hayner, Pence, and Olette find Sora and tell him about Kairi appearing in Twilight Town before being taken away by Axel. Sora leaves for the next world, resolving to find Kairi and Riku.
After visiting several worlds, Sora returns to Hollow Bastion to find even more Heartless and Nobodies running rampant. He, Donald, and Goofy head to Ansem's study, where Leon has discovered the computer of Ansem the Wise. When Sora and Donald are careless with the terminal, the Master Control Program digitizes the trio and sends them into Space Paranoids, where they meet Tron. Tron helps Sora, Donald, and Goofy open a path back to the outside, and with the help of King Mickey, who has come to Ansem's study, they help Tron access Ansem's dataspace, the DTD. Along the way, they thwart the efforts of the MCP to hijack the dataspace and destroy Hollow Bastion, taking out the Hostile Program in the process. After exiting the system, Sora, Donald, and Goofy speak with Mickey, who reveals to them that the "Ansem" they defeated was a Heartless who had been impersonating Ansem the Wise, and that his Nobody counterpart heads Organization XIII.
Organization XIII sets off a massive invasion of Hollow Bastion, and the residents start taking on waves of Heartless and Nobodies. Sora, Donald, and Goofy enter the battle, against King Mickey's orders, and they fight and defeat Organization member Demyx. However, while defending Mickey, Goofy is struck by a boulder sent flying by a Heartless, and he appears to have been killed. Enraged, the group forges on without him, fighting through swarms of Heartless, but Goofy soon comes to and rejoins them. After taking on a massive army of Heartless, Sora confronts the Organization's leader, Xemnas, who Mickey realizes is the Nobody of Ansem's apprentice, Xehanort. Xemnas retreats, with Mickey right behind, and Axel appears before Sora, and he reveals that Xemnas's plan is for Sora to release hearts by defeating Heartless. Before he can say more, he is interrupted by Saïx and flees. Saïx informs Sora that he has custody of Kairi and that the goal of the Organization is the formation of Kingdom Hearts. Sora is overwhelmed by despair, but Maleficent's intervention allows Sora, Donald, and Goofy to escape. Sora then resumes his quest, determined to find Riku and Kairi and stop Xemnas once and for all.
The trio resume their travels across the worlds, hoping to find a way to Organization XIII's headquarters, and despite Sora's worries about using the Keyblade, they continue taking out the Heartless and Nobodies the Organization has released into the worlds. They also counter a number of Organization members' plots, eliminating Xaldin along the way. Eventually, they return to Twilight Town, where they find Hayner, Pence, and Olette at the Old Mansion, looking for clues leading to an alternate Twilight Town. They are ambushed by Nobodies, but Mickey arrives to assist. They enter the mansion and use the basement computer to enter the simulated Twilight Town's mansion, where they find a passageway. They are ambushed within by a horde of Nobodies, but Axel arrives to help, and he sacrifices himself to wipe out the enemies. As he lays fading away, Axel apologizes for kidnapping Kairi and opens a portal to the Organization's world, The World That Never Was.
While traveling through the Dark City, Sora is confronted by Roxas, who transports them to his Station of Awakening. Roxas attacks Sora relentlessly, at one point asking why Axel chose Sora over him, but Sora gets the upper hand and defeats Roxas, returning to the real world to rejoin Donald, Goofy, and Mickey. They make their way to the Organization's castle, where Kingdom Hearts is nearly complete. Sora makes his way through the castle with Donald and Goofy while Mickey goes ahead. Saïx corners the three in the Hall of Empty Melodies and sets a massive swarm of Heartless on them, but the battle is joined on the upper level by Kairi, who was freed by Naminé, and Riku, in the form of Xehanort's Heartless, while Maleficent and Pete take the opportunity to infiltrate the castle. While Mickey reunites with DiZ, really Ansem the Wise, Xigbar takes out the remaining Heartless and challenges Sora, while calling him by Roxas's name and cryptically comparing him to his predecessors. Sora, Donald, and Goofy defeat him and work their way to the upper level, where Sora is reunited with his friends. Together, the group continue onward, and Sora encounters and destroys Luxord and Saïx. They then reach Mickey and Ansem, who tries and fails to seal Kingdom Hearts by encoding it as data. The encoder explodes, severely damaging Kingdom Hearts, restoring Riku to his true form, and apparently killing Ansem. The damage to Kingdom Hearts causes an endless wave of Heartless to spawn, but Maleficent and Pete hold them off while everyone heads for Xemnas.
At the Alter of Naught, at the top of the castle, the group confronts Xemnas as he contemplates the broken Kingdom Hearts. Sora fights Xemnas one on one in Memory's Contortion, and defeats him. Xemnas then merges with the remains of Kingdom Hearts, transforming the interior into a facsimile of the World that Never Was. Sora and company pursue him and manage to defeat him and his draconian fortress. While Xemnas apparently fades back into darkness, Roxas and Naminé appear before Sora and Kairi before merging with them. While everyone starts leaving through Naminé's Corridor of Darkness, the portal suddenly closes, stranding Sora and Riku. Xemnas reappears, but after a series of grueling battles, they finally destroy him.
Sora and Riku wander until they reach the Dark Margin, where Sora finds a bottled letter from Kairi. The Door to Light appears before them and sends them back to Destiny Islands, where they are reunited with Kairi, Donald, Goofy, and Mickey. Sora returns Kairi's Lucky Charm to her, happy to be back.
Kingdom Hearts coded
"Sora, you are who you are because of those people, but they're hurting, and you're the only one who can end their sadness. They need you."
—Mickey to Sora about Terra, Aqua and Ven
Main article: Data Sora
Mickey digitizes Jiminy's Journal in order to find the source of a mysterious message, and creates a Sora made of data in order to rid the journal of countless bugs. Eventually, Data-Sora and Mickey find a data version of Naminé, who reveals that she was responsible and the message is for the real Sora, who as the "Key that Connects Everything", must venture out on another quest to find and rescue those connected to his heart who are suffering, namely the real Naminé, Roxas, Xion, Axel, Terra, Aqua and Ventus. Mickey sends Sora a bottled letter to inform him.
Soon after, Sora is walking around in the Secret Place. He smiles while looking at all the pictures he and Kairi had drawn over the years. He glances down at the picture of Kairi and himself, and sees that Kairi drew the other half of a Paopu Fruit, and smiles to himself, mimicking Kairi's actions from a year ago. Outside of the cave, Sora asks Riku what he thinks the door to light was. Riku replies that it was Sora's heart; "It's always closer than you think". Kairi runs up to them breathlessly with Mickey's bottled letter, which Sora reads with Riku and Kairi.
Blank Points
"I am who I am... because of them."
—Sora about Terra, Aqua and Ven.
Having read Mickey's letter, Sora decides to venture out to find Terra, Aqua and Ventus. Kairi loans him her Lucky Charm once again.
Kingdom Hearts 3D: Dream Drop Distance
In response to the imminent return of Master Xehanort, Sora and Riku are summoned to the Mysterious Tower in order to take the Mark of Mastery exam and become Keyblade Masters. Despite having the enormity of Master Xehanort explained to him, Sora initially objects, convinced that he can already defeat Master Xehanort, but when Riku agrees to the exam as a way of proving that he has overcome his darkness, Sora also agrees. Yen Sid sets the pair the task of entering the Sleeping Worlds and awakening seven worlds which were left submerged in sleep following Ansem's defeat.
Sora and Riku's journey begins on the Destiny Islands, but they soon move on, and Sora finds himself in Traverse Town, where he discovers his new attire and abilities. After meeting up with Neku Sakuraba and his circle of friends, who tutor him, Sora leaves on his new journey, venturing across more sleeping worlds, meeting new friends, and battling new villains. However, several times along the way, Sora comes into contact with a mysterious young man with ties to Master Xehanort, who is accompanied by figures like Ansem and Xemnas, whom Sora believed to have been defeated long ago.
After Sora seals all seven keyholes in the Dreaming Realm, he finds himself in The World That Never Was instead of the Realm of Light, and he is confronted by Xigbar, who explains that he and his companions had been engineering Sora's arrival in their domain from the start. Placed within a dream version of the Dark City, Sora speaks with the mysterious young man, who reveals that he is actually the younger self of Master Xehanort, who was paid a visit long ago by the disembodied Ansem, via time travel. Ansem had then sent Young Xehanort through time to gather many different incarnations of Xehanort while arranging Sora's journey. As he travels through the dream city, Sora encountering illusions of Naminé, Xion, Roxas, Riku, Kairi, Terra, Aqua, and Ventus along the way, occasionally hearing Riku's voice encouraging him not to fall for the illusions and stay awake. Eventually, Sora approaches the castle and encounters both Xemnas and Xigbar, who explain that the true purpose of Organization XIII was to create thirteen vessels to harbor the essence of Master Xehanort, and their intended thirteenth vessel is Sora himself. Sora refuses to allow it, and, spurred on by the thoughts of those connected to him, he fights and defeats Xemnas. However, Sora's heart is badly weakened, and he falls into a deep sleep, while Young Xehanort takes him to the Castle That Never Was. As he drops into the darkness, Ventus's heart envelops him in Ven's Keyblade Armor.
Riku tracks Sora to the castle and only barely manages to save Sora from the newly-revived Master Xehanort, with help from Mickey, Donald, Goofy, and Lea. Sora, still comatose, is brought back to the Mysterious Tower, where Yen Sid tells Riku he now has the power to wake Sora up. Riku dives into Sora's Dive to the Heart, where he captures the fragments of Sora's shattered heart and battles Sora in Ventus's armor, which has been possessed by a Nightmare. Riku defeats the Nightmare, then meets projections of Roxas, Ventus, and Xion, deep inside Sora's heart. A projection of Ansem the Wise informs Riku that Sora has awakened and tells him about the data he hid inside Sora, and about Sora's power to connect with people's hearts. Riku returns to the real world and reunites with Sora.
With the exam at an end, Yen Sid names Riku as a Keyblade Master, and, despite having failed, Sora congratulates Riku. Shortly afterwards, Sora leaves on a new journey, traveling to the sleeping Traverse Town, where he is reunited with the Spirit Dream Eaters.
Kingdom Hearts Cutscenes and Quotes
Kingdom Hearts
"I've been having these weird thoughts lately... Like, is any of this is real or not?"
"(Yawn) Woah! Give me a break, Kairi!"
"No, this huge black thing swallowed me up! I couldn't breathe, I couldn't... Ow!"
"Who... Who's there?"
"Huh?"
"W... What are you talking about?"
"Well, whoever you are, stop freaking me out like this! Huh?"
"Wh... Where did you come from?"
"So, you're from another world!"
"Oh yeah? Well, you'll see. I'm gonna get out and learn what's out there."
"A storm?"
"Oh no! The raft!"
"Where's Kairi? I thought she was with you!"
"What are you talking about? We gotta find Kairi!"
"So, you're looking for me?"
"I wonder if I could find Riku & Kairi."
"Yeah, I guess."
"Happy? CHEEEEEEEEEEEEEEEEESE!"
"Ok, why not? I'll go with you guys."
"I'm Sora."
"How did he get so small?"
"Wait, what do we have to do to grow small?"
"Ha ha. Looks like I'm headed for the games!"
"Forget it! There's no way you're taking Kairi's Heart!"
"That's not true! The heart maybe weak and sometimes it may even give in. But I've learned that deep down, that there's a light that never goes out!"
Kingdom Hearts Final Mix
— confronting Xemnas in Hollow Bastion.
"What's that supposed to mean?"
- questioned Xemnas about Sora looking like him.
"What are you talking about?"
"Wait, what are you?"
Kingdom Hearts II
"A scattered dream that's like a far off memory... A far off memory that's like a scattered dream... I wanna line the pieces up... yours, and mine..."
— Sora in the intro to Kingdom Hearts II.
Kingdom Hearts 3D: Dream Drop Distance
"My friends. They are my power!"
— confronting Xemnas and Xigbar in The World That Never Was.
"I know the Keyblade didn't choose me, and I don't care. I'm proud to be a small part of something bigger. The people it did choose.
"Just stop it! You treat people's hearts like bottles on a shelf, but they're not! Hearts are made of the people we meet and how we feel about them. They're what ties us together , even when we're apart. They're what... make me strong!
Battle Quotes
— when healing Goofy.
— when healing Donald.
— when healing Jack Skellington.
— when healing Beast.
— when healing Aladdin.
— when healing Tarzan.
— when healing Ariel.
— when healing Peter Pan.
"That's the power of the Keyblade!"
— after winning a Coliseum round.
— after winning a Coliseum round.
— after losing a Coliseum round.
— after losing a Coliseum round.
- after winning a Coliseum cup.
— when healing Ping.
— when healing Mulan.
— when healing Auron.
— when healing Jack Sparrow.
— when healing Simba.
— when healing Tron.
— when healing Riku.
"Come on!"
"Take that!"
"Back off!"
"Take this!"
"This is it!"
"It's over!"
"Fire!"
— when using Fire.
- when using Blizzard.
- when using Cure.
- when using Thunder.
- when using Zero Gravity.
"Together!"
"Good Save!"
"Wind!"
"Defense!"
"Gather!"
"Force!"
"Here!"
"This should help."
- when healing himself.
- uses an item.
"See ya."
"Stop!"
"Courage!"
"Light!"
"There."
"Give me strength!"
- when activating Summon or Drive forms.
Updates from Other Worlds
Marvel World
One Piece World
Became WANTED by the World Government with a bounty of over 600,000,000 bounty on his head after using on of his finishing moves on the Celestial Dragons and their castle, then his bounty was raised up to 850 million after knocking out fleet Admiral

Sakazuki

Formed a Pirate Crew and made an alliance with 10 pirate crews thus forming the Sky Light divisions
Ate the

Wind-Wind Fruit

Learned each 3 techniques of Haki
Mortal Kombat world
Earned a Title of the Key Artist
Fairy Tail World
Digimon World
Became a Digimon Tamer and gained 18 partners
Infinite Stratos World
Earned an IS that responded to his rage.
Neverland
Gained a fairy partner Vidia
Winx Club World (Magic Dimension)
Obtained a Fairy Animal and named it

Torunedo

Gained a fairy pet

Armadillo

Befriended a pixie named

Martino
Yo-kai World
Earned a Yo-Kai watch and is able to summon his supernatural friends
Berk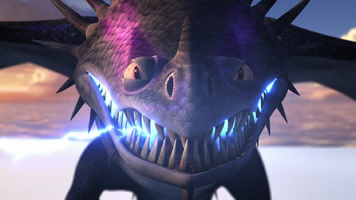 Tamed a

Skrill

and named it

Spark Wave

.
Tamed a

Whispering Death

and named it Drillstring
Tramed a

Triple Stryke

and named it Scorgon
Major Battles (Since forming the team)
Sora vs. Vanitas
Sora and Mickey Mouse vs. Jafar
Sora, Ariel Erza Scarlet Tyler/Kamen Rider Kiva Lucy Heartfilia, Tarzan and Riku vs. Ursula
Sora, Cassandra, Chip n' Dale vs. Harpies (Underworld)
Sora vs. Maleficent (Olympus Coliseum)
Sora, Wakko, and Spongebob vs. Oogie Boogie (Halloween Town)
Sora vs. Valtor
Tyler/Kamen Rider Kiva vs Dark Pit
Sora and Jack Skellington vs.

Miia

and

Papi

Sora, Pluto, Demon Hound and Sebastian vs.

Grell Sutcliff

, and Big Yellow
Sora vs. Maleficent (Phantomhive Household)
Sora, and Morgana vs. Hades (Tir Nan Og)
Sora, Huey, Dewey, and Louie vs. Lock, Shock, and Barrel (Christmas Town)
Sora, Lea, Donald, Goofy, Miele, Princess Rosalina, Raven, Sonic, and Monkey D. Luffy vs. Rob Lucci,

Kumadori

,

Kaku

,

Jabra

, Fukuro,

Blueno

, and Kalifa
Sora, Maka Albarn, Yoshi and Kick Buttowski vs. Jasper, and Ganondorf
Sora vs. Wanze
Sora vs. Riven
Sora and River Styxx vs. The Lich
Sora vs. Isaac
Sora and Hector vs. Aqua Shuzen vs. Gekko Moria
Sora, Perona, Steven, Tony Tony Chopper, and Monkey D. Luffy vs. Jasper,

Donquixote Doflomingo

and Larxene
Sora, Frankie Stein, and Madeline Hatter vs. Satori, and Dr. Screwball Jones
(More coming soon.........)
Gallery
want to see more pictures of Sora, click here
Relationships
Videos
​
Stor

y of Joining the Tea

m
After Sora, Kairi, Riku, Donald, Goofy, and King Mickey fought Master Xehanort, with the help of Aqua, Terra, Ventus, Roxas, Lea, and Xion, they all fought well. But after their battle, NEW worlds were created and new friends appeared also, but also new and dangerous VILLAIN's created also. Sora was told by Master Yen Sid to form the Ultimate and Gigantic team to face of the biggest and new threats to their worlds. Sora began his new journey with his friends, and unexpectedly Lock, Shock, and Barrel joined also. Soon after they all started, they made new friends and they joined Sora with the new but gigantic Gummi Ship.  And it kept growing as new members keep coming and coming. Sora still struggles as being the supreme leader of the team, but he always makes the wise desisions. Even in differnet NEW worlds, he still changes forms, and touches many hearts of new friends, from the Land of Ooo, Monster High, Halloween Town, Dream Land, Death City and many others. He is very close to members of the fairy tail guild with him being a member. He and Wendy Marvell have a big brother(Sora) and little sister(Wendy Marvell) relationship.
Extra

On the Team
Digimon Partners